Now that solar and wind harvesting technologies are a thriving market, researchers are seeking other environmentally related energy sources for which they can create harvesting devices.
Vibration and movement are emerging as sources of interest, and a team of MIT students recently found an innovative way to use these sources to create an energy-harvesting shock absorber for heavy-load vehicles.
The students have taken their invention -- for which they filed a patent last year -- and formed a company to sell and market it called Levant Power. The idea behind the technology is that the shock absorber can harvest energy from small bumps in the road even as it smooths out the vehicle's ride more effectively than typical shock absorbers.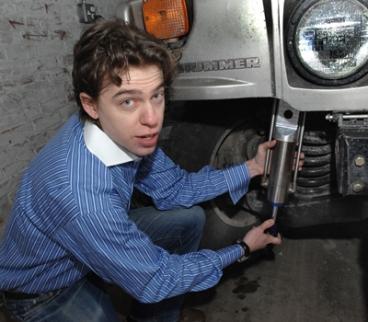 "We first came up with the idea while driving on a bumpy road," Zack Anderson, chief operating officer of Levant, told Design News in an email. He was a part of the MIT team -- along with Zachary Jackowski, Paul Abe, Ryan Bavetta, and Vladimir Tarasov -- that built the prototype shock absorber and energy harvester. That product used a hydraulic system that forces fluid through a turbine attached to a generator.
While at MIT, the student team tested their prototype and found that in a heavy truck with six shocks, every absorber could generate up to an average of 1 kW on a standard road. This would be enough power to completely displace the large alternator load in heavy trucks and military vehicles, and in some cases even run accessory devices such as hybrid trailer refrigeration units.
Following their departure from MIT, Anderson and his fellow teammates took this concept of an energy harvester -- which is now embodied in Levant's proprietary Activalve valve technology -- and developed it into a fully active suspension system that not only harvests energy from the vibration of bumps in the road, but also "provides a significant improvement in ride, handling, comfort, and safety," Anderson told us. "This is our core focus today -- to fundamentally transform the way cars and trucks feel the road," he said.
The entire GenShock system contains the Activalve technology, as well as a hydraulic pump, electric motor, and integrated power electronics and controls/algorithms. Levant is currently working with suppliers and OEMs and hopes to offer the GenShock initially to the car and commercial truck markets, Anderson said. It also could have an application for the military's fleet of heavy-load vehicles.
Related posts: