While at Hanover Fair last week, I was given the opportunity to spend a few minutes with Dr. Karl Tragl, chairman of the Executive Board of Bosch Rexroth. It was an interesting discussion, but it didn't start out how I would have expected.
I usually start a meeting like this armed with questions. But immediately after sitting down, Tragl hit me with a question, and a good one. He wanted my opinion on why his business was looking so promising in the US (this fact came out earlier in the day in Tragl's briefing to the media).
Not expecting to be put on the spot, I gave the best answer I could, which included things like the country coming out of a deep recession, the government's investment in infrastructure, the desire to bring manufacturing jobs back to the US, and so on. As much as anything, I was pleased that he really seemed to care about my opinion.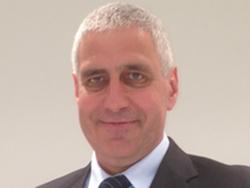 I quickly turned the question around, and asked him why he thought business in the US overall was looking up. He said that it's easier to do everything in one place. In other words, rather than build some components in one place, other components elsewhere, and the software in a third place, he wants to build everything in the place that it'll be deployed, which is in the US.
Over time, that takes on a snowball effect. Manufacturing parts in the US means more jobs. More jobs mean more wealth and people buying more stuff and the need to build more stuff. Makes sense, doesn't it? Tragl also attributed the growth to a stronger US automobile industry.
For similar reasons, Bosch Rexroth is bullish on China. There's more wealth in that region than in the past, and the government is investing in the infrastructure. Those are keys to strong growth. Those phenomenons also align with where Bosch Rexroth is investing, such as infrastructure-type applications like energy, and food and packaging.
Bosch Rexroth invested just under $500 million in research in development in 2012. The majority of those dollars went into regional R&D centers, like China and India, as well as software development and manufacturing. Tragl says that in many sectors, two-thirds of the development people are working on software, which differs greatly from the past.
All in all, it was a fun and interesting 30 minutes.
Related posts: