You don't need to be an engineer to see the shift in technology toward mobile. Moving the workstation from moored cubical to where it's more convenient is the ultimate goal of any spry company. Paper and pencil gave way to computers; desktops are giving way to tablets and smartphones. There are plenty of engineering apps on the various markets, and industry standardizing corporations are getting into the game -- it's time to become familiar.
Just like most "apps" on the market, the goal is for engineering applications to be as intuitive and easy as possible. Taking the precision of a big clumsy finger and letting the user refine circuits and structural design, app design companies are changing what it takes for an engineer to be effective. Dynamic, on-the-spot engineering is the future requirement. Take this scenario for example: Sit in a meeting over an electrical issue, design a circuit to defeat the problem on your smartphone, simulate it in front of everyone. The day is saved.
Click on the image below to view a slideshow of useful engineering apps.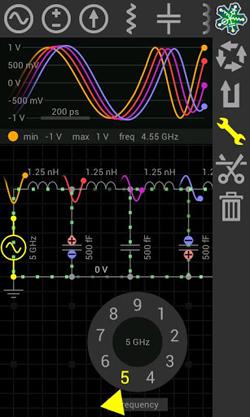 We know our list isn't comprehensive. Still, we believe it's a good beginning. We're also interested in your favorites for a followup gallery. Please send your picks to me at cfsatwell@gmail.com.
Related posts: