Imagine sending an Instagram to your Internet toaster and printing it -- on whole wheat or white bread. Imagine creating your own vision for a variant of Google's Project Glass.
Those were among the 32 projects submitted by more than 130 designers at a recent all-day event organized by Upverter.com and hosted by Y Combinator, a startup incubator in Mountain View, Calif.
Winners took home iPads, Pebble watches, Arduino kits, and Raspberry Pi boards after dedicating about 10 hours of their Saturday to hacking on their best ideas. Some took with them hopes of products that could make it to the market or newly formed teams that could form the heart of a startup. Others just had a good time.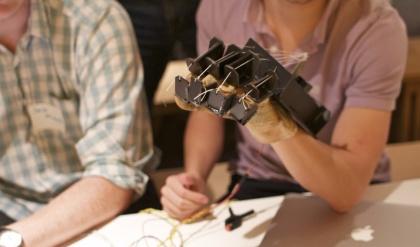 Click here to view a slideshow of some of the other winners on EETimes.com.