System architectures are becoming more modular by design and offer a logical combination of mechanical, electrical, and software modularity. The typical architecture includes a machine controller (a PLC or PAC) available in a variety of formats that incorporates the Powerlink master. It can be a brick-style, DIN rail mountable controller, a PowerPanel that incorporates the control with the HMI or a PC-based control solution.
Muehlfellner told us:
The centralized control cabinet is in the way of achieving modular control systems where the machine designer would rather have those components close to the mechanical process. That is why remote I/O, safety I/O, and motor-drives are so critical to achieving that objective.
B&R Automation recently introduced a new motor-integrated drive product that offers a local I/O connection point in addition to high-speed position latching inputs on the drive to eliminate any network latency. Using Powerlink as the Ethernet network backbone, every ACOPOS motor has a Powerlink connection for adding additional I/O and access to the B&R portfolio including IP67, a manifold controller, or safety I/O.  The full spectrum of I/O application solutions can be connected directly to the integrated motor drives.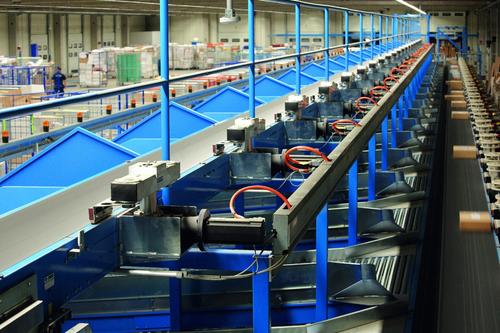 Key technology in the new ACOPOS integrated motor drives is the local I/O expansion capabilities and the hybrid cable that enables the units to be used in either line or star architecture configurations. Safe Motion functions can also be added on a per-axis basis.
Sercos III multi-ethernet support Abdulilah Alzayyat, a product engineer for Bosch Rexroth, said in an interview:
The most dominant trend that we see with integrated motor drives is the availability of multi-Ethernet support using sercos III as the Ethernet-based automation bus, providing an ability to connect to other different Ethernet-based buses. If a customer has a different control, integrated motor drives can also connect and work with those different Ethernet networking solutions.
In previous IndraDrive Mi products using sercos II, the control was connected to a sercos II master and the system used fiber-optic cabling. But now with the multi-Ethernet capability, systems connect to sercos III masters as the preferred automation bus. Multi-Ethernet support is a unique feature that opens the possibility to connect to EtherNet/IP, Profinet, or EtherCat and provides the machine builder with greater networking flexibility. If EtherNet/IP or Profinet is the customer's preferred controlled platform, the IndraDrive Mi product can work with those networks and it also provides a method for integrated pneumatic and hydraulic components into a system.
Alzayyat said a key application trend is an increased demand for integrated safety on a per-axis basis and options such as "Safe Torque Off" (STO), which provides safe interruption of the torque and field forming motor current within a millisecond. Integrated motor drives are using this capability to implement independent centralized or decentralized safety zones.
With IndraDrive Mi, the control electronics are mounted on top of the drive and the safety-on-board feature is a built-in feature. This enables the machine designers to specify different configurations, including either centralized zones where all of the safety components are communicating back to the cabinet for the whole system. Or the user can implement decentralized safety zones defined on a per-axis basis if they don't want the whole machine to be operated in safe mode.