One of the biggest stories in automation and control for 2013 could be the continuing emergence of what some have called the Internet of Things, or what GE is now marketing as the Industrial Internet.
At the end of last year, GE made a huge splash, which is having ripple effects in the national media with headlines such as "New 'Industrial Internet' Report from GE Finds That Combination of Networks and Machines Could Add $10 to $15 Trillion to Global GDP." Those are big promises, and I'm not sure if GE will be able to quantify those kinds of results. But it does point out the potential for explosive savings by incorporating intelligent sensors, controls, and advanced software solutions to better manage energy and other key global resources.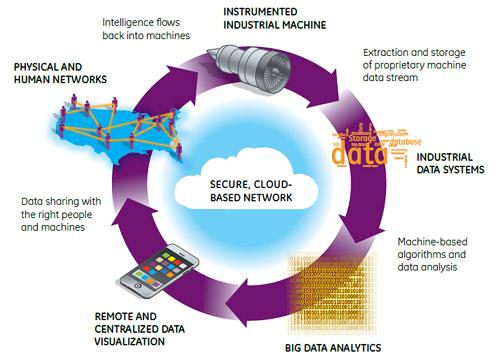 One specific example of what GE is talking about is a new offering called Grid IQ Solutions as a Service. The offering utilizes GE Smart Grid software and hardware technologies plus strategic partnerships to provide meters and metering services, advanced metering and data management, outage management systems, Interactive Voice Response (IVR) and Geospatial Information Systems (GIS) into pre-integrated standard packages for corporate customers. Grid IQ SaaS was one of nine new "intelligent" service products that GE unveiled at its Minds + Machines conference in San Francisco late in November.
But I think the bigger question is whether companies have the will, and see the payback, required to commit serious resources to making the Industrial Internet a reality. Companies have the ability to measure, control, network, and capture data at levels far above what is currently being accomplished. But I'm not sure I sense the priority and resolve to make it happen at the level that GE expects.
The digital energy revolution is underway, but it's hard to know what will cause it to accelerate and generate the huge benefits that seem within reach. Automation controls suppliers are telling me there is strong interest among its large end-user customers, especially on the issue of cutting energy costs, for example, but it just doesn't seem we have strong evidence that we are anywhere close to reaching the tipping point yet.
Click here to read the full GE report.
At Design News, we would be interested in knowing your thoughts about the chances that use of smarter intelligent sensors, automation, and controls could spur a second industrial revolution. Clearly the basics of what is required from an automation and control technology standpoint are already available, but are we ready, able, and motivated to make it happen?
Related posts: