The high-quality multichip LED is available as Displix black in a completely black package and as Displix blackprint in a white package with black overprinting and a white reflector. Displix black offers excellent contrast even in direct sunlight and maintains precise color rendering no matter how long it's been in operation. Both LED packages produce high levels of brightness. The typical light intensity at the Illuminant D65 white point (at a color temperature of 6504 Kelvin), is 1450 millicandela (mcd) at an operating current of 20 milliamps, which appears very bright in the black package. Under the same operating conditions Displix blackprint is even more intense at 2950 mcd with good contrast.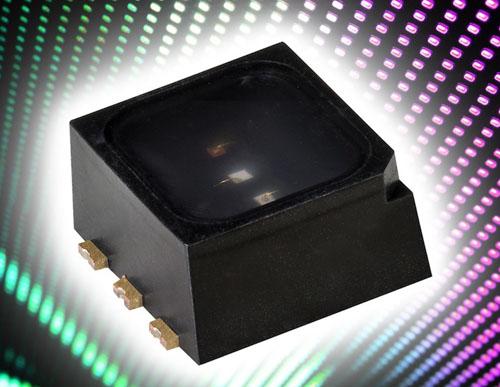 The 4.5mm x 4.5mm x 2.1mm package for both Displix versions contains three chips with typical wavelengths of 625 nm (red), 528 nm (green), and 470 nm (blue). This means individual LEDs do not need to be combined into an RGB cluster, reducing the pixel spacing and improving the resolution for the same area.
With a height of 2.1mm there is enough space for further standard processes such as silicon encapsulation for added protection against harsh outdoor conditions. Special shading elements can also be easily fitted. Both of these measures extend the life of the LED, which may be more than 100,000 hours depending on the ambient temperature. At the same time they provide the basis for long-term stability, as evidenced by the approval of the components for exposure to harsh ambient conditions such as special corrosive gases, direct sunlight, and heavy rain.
SureCross B2Q Gateway Module for Wireless Sensors Provides Cost-Efficient, Embeddable Solution
Banner Engineering's SureCross B2Q Gateway Module was developed to provide embeddable, dependable, and cost-effective communication capabilities for the company's Q45 wireless sensor network. The module features discrete outputs and DIP switches to map inputs from up to two wireless sensors to the Gateway's outputs. With its board-level design and easy mounting capabilities, the Banner Q45 B2Q Gateway is easily embedded inside equipment, enclosures, and on control panels.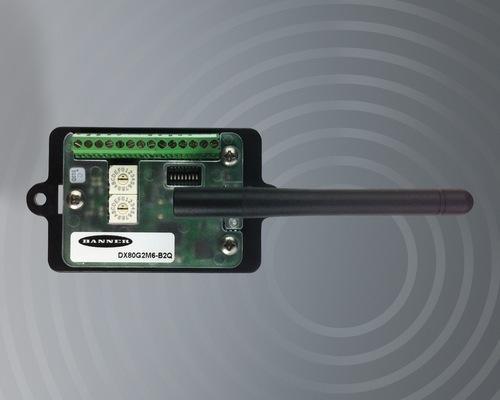 The SureCross B2Q Gateway module initiates communication with the Wireless Q45 sensors and accurately controls timing and configuration for the entire network through the following performance features:
Two sourcing discrete outputs;
Site Survey analyzes the network's strength and reliability and conveys results through bi-color LED indicator;
DIP switches allow users to select one of eight defined I/O mapping configurations to automatically map the Q45' inputs to the Gateway's outputs;
Transceivers provide bidirectional communication between the Gateway and Q45, including fully acknowledged data transmission;
Lost RF links are detected and relevant outputs set to user-defined conditions.
The SureCross B2Q Gateway module was developed for use with Banner's SureCross Q45 wireless sensor family. The self-contained, wireless standard sensor solution replaces costly wired solutions with untethered communications and easy deployment. Designed with a proprietary, self-contained battery, radio, and sensor, the SureCross Q45 improves efficiency by monitoring and coordinating multiple machines and processes.