Of all the industries facing serious challenges around regulatory compliance, the medical device sector appears to be caught in a particularly thorny trap.
On the one hand, manufacturers in this space are up against unprecedented pressures to get more and more innovative products to market faster on a global basis. At the same time, however, new regulations continue to emerge, making it increasingly difficult to balance the call for innovative engineering with the ongoing demands for proven and rigorous compliance practices.
The problem has become so acute it's caught the attention of the C-level suite. According to a January 2012 survey by Emergo Group, the No. 1 concern among CEOs in the medical device sector is changing regulatory requirements (53 percent) -- a bigger priority and problem than access to capital and credit (40.9 percent), new product development (38.9 percent), and increased competition (23.2 percent). Tougher measures put forth by the Food and Drug Administration (FDA) over the last few years have further complicated matters. To wit: During the period from 2007 to 2010, reports show that the average time for approval on a medical device application has increased by 43 percent, and the increased pace of regulatory change means that 15 percent to 20 percent of all medical device companies' R&D budgets are now being allocated to help manage change, not necessarily facilitate new product introductions (NPI).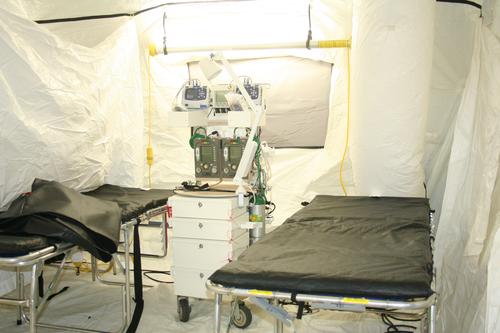 "Everyone thinks they have compliance issues, but if you walk into a medical device company, the problem is exacerbated," Peter Schroer, president and CEO at PLM provider Aras Corp., told me. "There's so much more traceability required behind every decision."
To be sure, medical device makers are facing a regular alphabet soup of global directives, from environmental regulations like RoHS, WEEE, and REACH, to a litany of document and requirements traceability standards. Two of the more stringent requirements around compliance involve creating and maintaining the Device Master Record (DMR), which captures every part, drawing, document, work instruction, and processing instruction related to the development of a medical device; and the Design History File (DHF), which maintains a complete record of design decisions around a product, from the planning phase throughout any changes made during manufacturing.
In fact, the lack of formal DMRs and DHFs are among the top 10 reasons the FDA cites for issuing non-conformance directives to medical device makers requesting regulatory approval for new product introductions. Other common roadblocks include the lack of a corrective action/preventive action (CAPA) system, inadequate management controls, missing or poorly maintained compliance handling procedures, inadequate employee training, and insufficient auditing procedures, according to a whitepaper on the subject produced by Siemens PLM Software in conjunction with Tata Consultancy Services.
"Medical device makers are required to document and show traceability from the first phone call when they had the idea, to what decisions were made on what basis when they started designing," to years out after the product has been in the field, Schroer said. "Most companies throw away that first stuff because it's (often) not relevant. In medical devices, it is."