Scotland's coral reefs, which are currently healthy but threatened, may soon get some help from groups of swarming underwater robots being developed by a Scottish university research team.
Swarming robots are a growing area of research we've previously reported on. They're often in the form of flying machines, such as the ScanEagle autonomous unmanned aerial vehicles (UAVs) Boeing is developing with the Johns Hopkins University Applied Physics Laboratory.
The Scottish "coralbots" are being developed by a team of researchers at Heriot-Watt University's Edinburgh campus, led by Dr. Lea-Anne Henry from the school of life sciences. Henry is collaborating with professor David Corne from the university's school of mathematical and computer science, as well as Dr. Neil Robertson and professor David Lane from the school of engineering and physical sciences.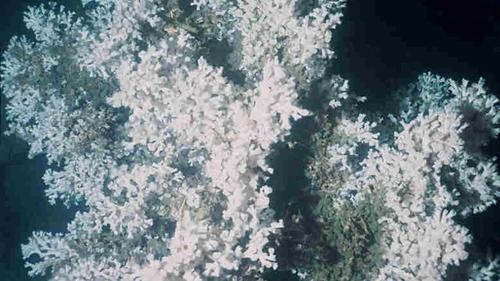 The swarming intelligent underwater robots may prove to be a solution for helping to rebuild coral reefs around Scotland and elsewhere on the planet that have been damaged by growing ocean acidity. Coral reefs in the deep waters west of Scotland, which are similar to coral reefs in the tropics, are also being threatened by bottom-fishing, or trawling. Although the reefs can sometimes survive damage and regrow, the process can take decades, or even centuries.
Like all coral reefs, the Scottish ones are home to fish, sharks, and thousands of other sea creatures. The researchers say that swarms of many small, autonomous robots, operating according to a set of simple rules, could be deployed in areas affected by trawling, or immediately after a hurricane. They could potentially rebuild an area of damaged reef in a few days instead of many years.
Although no details were available about the robots' mechanics or other characteristics, the researchers did say that they will be trained, presumably using object recognition software, to distinguish coral fragments from other objects, such as sponges and other sea creatures, as well as rocks and trash. The coralbot research is supported by Heriot-Watt Crucible Funding.
Earlier this year, the university's Murray Roberts, professor of marine biology, led the international Changing Oceans expedition to study deep-water and shallow-water coral reefs around Scotland, the UK, and other areas. The team used remote-controlled underwater vehicles to film ecosystems in the reefs, and collected samples and other data.
Related posts: