Hilscher North America has come up with a neat set of communication modules designed to make it easy for equipment designers and users to configure equipment for a specific fieldbus. The netJACK modules plug into a slot on a baseboard or motherboard and provide ready-to-go communications for 13 protocols, including CC-Link, CANopen, CompoNet, DeviceNet, and PROFIBUS slave devices. Real-time Ethernet modules can act as slaves, clients, or servers, depending on the protocol you select.
Equipment designers can provide a universal connection in controllers to let customers choose the netJACK interface they want. Then an equipment manufacturer (or the customer) can snap in a specific communication interface. This flexible bus arrangement also simplifies reuse of older equipment in systems that require a different bus type. The modules require no special mounting hardware. Cutouts and contacts on a motherboard accommodate the slide-in modules.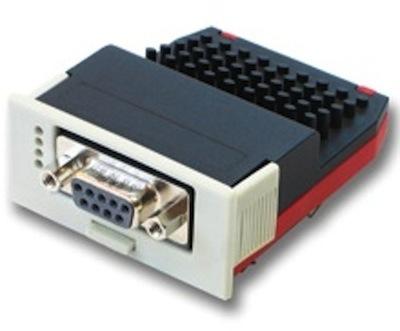 I like this approach to adapting equipment to several industrial-communication protocols as needed. In some systems, swapping communication cards might suffice, but such changes could require rewriting drivers or updating firmware. Because the netJACK modules all operate in the same way, they look the same to their host system. Thus, hardware and software remain stable.
Hilscher supplies the netJACK modules with two interface options for a host system: a PCI Express version for device vendors and OEMs and a dual-port-memory version for embedded systems. (Dual-port memories allow simultaneous read and write operations.) The company expects to have a fast serial peripheral interface version this year. These three interfaces already exist in a lot of industrial equipment, so engineers shouldn't have difficulty modifying a design to accommodate a netJACK module in place of a bus-specific circuit. As best I can tell, a programmer would write a universal driver for a PCI Express module, for example, and the module would handle all protocol configuration and management tasks.
The netJACK modules use the company's family of ARM processor netX chips that support all popular industrial-network protocols. After they handle communication protocols and conversions, the netX chips have enough processing power left to include special functions for customers needing large quantities of netJACK modules. Hilscher guarantees netX chip availability for 10 years.
If you use an industrial or fieldbus, would this type of communication module appeal to you? Tell us in the comment section below.
Related posts: