Like many robots deployed in military applications, robots used for post-disaster search-and-rescue missions will go places humans can't. Most are tasked with gathering and reporting data back to human operators to help them locate victims and avoid dangerous situations. To help human first responders, these robots may be a swarm of small individuals communicating among themselves, such as those built by the Georgia Institute of Technology. Others are larger individual units that look for and help victims, like Survivor Buddy.
The design platforms they're based on often do double duty as surveillance and reconnaissance aides for the military, so they're usually equipped with communications capabilities, cameras, and multiple sensor options. Most of them are remote controlled. Some can be configured for autonomous operation, and others are entirely autonomous.
Click on the photo below for a slideshow of 10 of these heroic robots in action.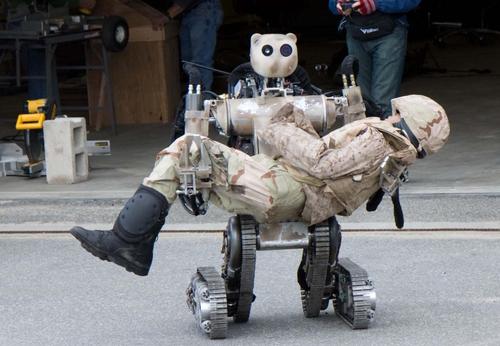 Related posts: