Electronics have transformed automotive safety in ways that no engineer could have imagined a few decades ago. Even today's entry-level vehicles employ as many as 10 airbags, along with electronic stability control and antilock braking technology. The list of safety systems is expected to grow in the near future. Backup cameras, lanekeeping systems, and forward collision monitors are planned for some 2013 models, and automakers are learning to design better, lighter safety cages.
We've collected images of forward-looking innovations. From airbags and vision systems to communications and safety cages, we present a few of the latest and greatest.
Click on the image below to start the slideshow.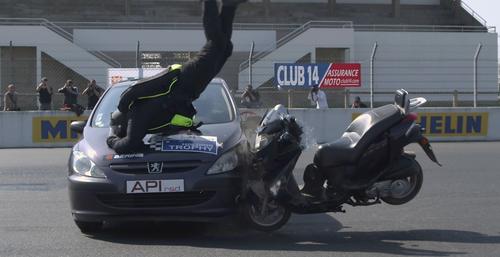 Watch a demonstration of Honda's forward collision warning system below.
Related posts: