Freescale Semiconductor Inc.'s 2012 Freescale Technology Forum featured, among other things, the first extended comments from the company's new CEO, Gregg Lowe, dozens of technology tutorials, and a sneak peek at the company's strategy across all of the various markets that it serves.
But the highlight of the event was arguably the Tech Lab, which showcased Freescale's technology in use in real-world applications.
This year's Tech Lab featured more than 200 exhibits, including concept cars, smart connected devices, kinetic energy harvesters, skateboards with embedded LEDs, and even a blimp.
Click on the photo below to see a few snapshots from the show.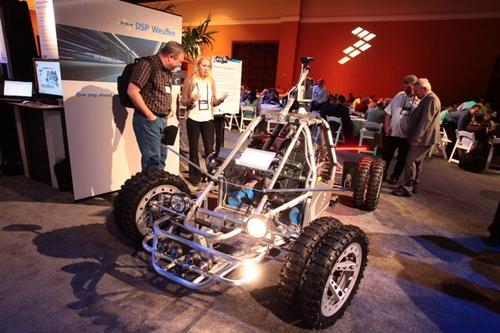 When you have finished viewing the slideshow, check out the videos highlighting Mad Mac and the smart fridge, below.
Related posts:
This story was originally posted by EE Times.