With the floor populated by jugglers, acrobats, and magicians, the 49th annual Design Automation Conference (DAC) at times seemed more like a medieval fair than a high-tech tradeshow. Not that you couldn't find evidence of modern society.
There was, of course, a car on the show floor (a modern requirement for any tradeshow, no matter how far removed an industry is from the automotive business). And Aldec Inc.'s booth featured a robot that, if you made the mistake of talking to it, seemed a little too desperate to make friends.
Click on the image below to see a few scenes from the show.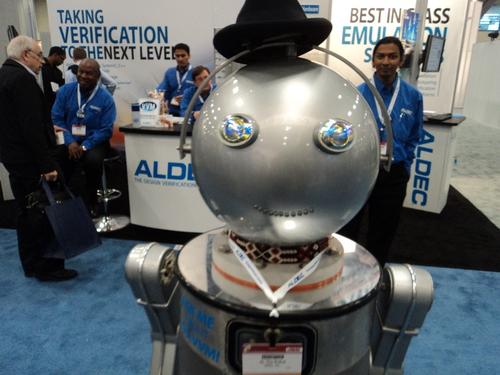 Related posts:
This story was originally posted by EE Times.