If you were under the impression that science, math, and engineering aren't cool, you weren't at the USA Science and Engineering Festival. Tens of thousands of K-12 students from around the nation showed up for the second annual celebration of American ingenuity, love of tinkering, and figuring out what makes things tick. The goal? To encourage the next generation of scientists and engineers.
Our sister site EE Times and its Innovation Generation Website also sponsored an iStuff teardown at a jam-packed booth.
What's holding these kids back? Only one thing, according to author and former NASA shuttle engineer Homer Hickham, whose life story was described in his book Rocket Boys and the film October Sky. "They're just waiting for us to get out of the way!"
Click on the image below to view scenes from the first two days of the festival.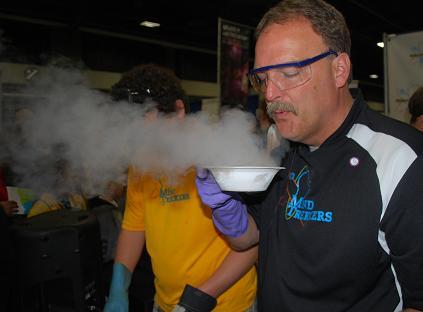 Related posts:
This story was originally posted by EE Times.