To many people, "military robots" mean unmanned aerial or ground vehicles. Many military robots fit these categories, but some go way beyond this definition.
For example, we've reported before on Boston Dynamics robots that mimic human, animal, and insect movements. The Georgia Institute of Technology's Scalybots mimic a snake's movements. Designers of these tactical robots are trying to come up with small machines with rugged design, multiple data collection and communication methods, long battery life, the ability to negotiate rough terrain, and, in some cases, lifting and grasping capabilities. The goal is to go where humans can't without risking their lives.
Click on the image below to start a slideshow highlighting 14 robotic soldiers.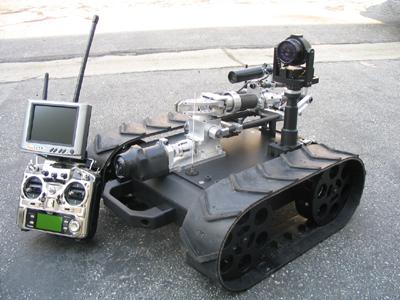 Related posts: