It's no secret that commodity prices in the cement and aggregates markets are sensitive to ever-fluctuating economic conditions. While cement and aggregate producers may have little control of external market variations, many are taking steps to lower operating costs to get a leg up on the competition.
Transportation, personnel, and other overhead costs are often targets for cuts. But one company has identified another "low-hanging fruit" to reduce operating costs and improve plant reliability at the same time.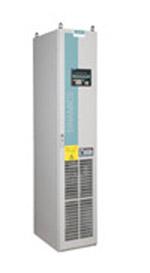 In 2008, TXI Operations LP (TXI), a leading supplier of cement, aggregate, and consumer product building materials, began a companywide initiative to enhance efficiency and reduce overall operating costs. TXI is the largest low-cost cement producer in Texas and has a significant presence in California. The company is also a leading low-cost aggregate supplier to Texas, Louisiana, and Oklahoma.
As part of the initiative, TXI took a hard look at its Mill Creek, Okla., crushed stone operation. Opened in 2002, the facility supplies crushed stone to the Dallas/Fort Worth and Beaumont markets primarily by rail. The Mill Creek operation boasts a very large stone reserve -- with 5 million tons per year-plus of capacity expected to provide a 100-year lifecycle.
VFDs replace mechanical flow system
Increasing energy prices and energy supply concerns have placed pressure on TXI and other companies to reduce energy consumption. On a national scale, the industrial sector consumes one-third of the energy in the US, making it a prime target for energy consumption reduction. And, since industrial electric motors represent the single largest consumer of energy in the industrial sector today (65 percent), TXI identified them for reductions.