The five most important robotics trends of 2011 enable volume manufacturing and aim at further integration of robotics with machine vision and automated systems. Some of the trends outlined below discuss very targeted applications, from bomb sniffing to baggage handling, but the developments in each are relevant to other, sometimes very different, types of applications. These developments concern both the design of robots themselves and the systems in which they work. (Separately, take a look at our Slideshow: Humanoid Robots Get Real.)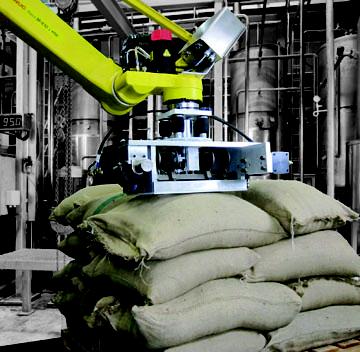 1) Integration. A key trend is the integration of multiple technologies to speed up and automate the factory. Computing Advances Permit New Integration Answers looks at how vision systems, robotics, and 3D laser scanning are being used in a wider range of applications as prices come down and performance goes up. One example is a vision system that verifies box size and the placement of labels on cases coming off a packaging line. Ten years ago, the system would have required cameras and processors costing more than $100,000, but today it can be built using a single camera for around $30,000. 2) Bomb-sniffing robots. Integration is also a major theme in military robots that sniff out bombs. These sophisticated robots integrate sensors, cameras, processors, and various feedback devices. Though they offer a great deal of autonomy and multiple capabilities, their growing complexity is increasing their weight, size, and cost. A new modular design platform, described in Simplifying the Complex in High-Risk Duty Robots, departs from onboard processors and other devices and substitutes direct user control. The robotís path is determined via images transmitted by its wide-angle infrared camera. These and other improvements have reduced costs to the point where 10 robots can be purchased for the cost of one previous model.




0
New developments in sensors span a wide range of applications in all areas of manufacturing and plant automation.

20
Some of our culture's most enduring robots appeared in the 80s. The Aliens series produced another evil android, and we saw light robot fare in the form of Short Circuit. Two of the great robots of all time also showed up: The Terminator and RoboCop.

10
A soundproofing invention called Acoustiblok recently won a television challenge to silence an air horn with only a fraction of an inch of polymer material.

25
Robots came into their own in the 1970s. Gone were the low-budget black-and-white B movies. Now robots roamed in full-color feature films with A-list actors.

22
Major global metropolitan areas are implementing a vast number of technology, energy, transportation, and Internet projects to make the metropolis a friendlier, greener, safer, and more sustainable place to be.

Focus on Fundamentals consists of 45-minute on-line classes that cover a host of technologies. You learn without leaving the comfort of your desk. All classes are taught by subject-matter experts and all are archived. So if you can't attend live, attend at your convenience.
Next Class: August 12 - 14