The GAO report questioning the safety of repair and maintenance procedures for Boeing 787 Dreamliner composites sparked a lot of discussion on Design News. That report was the result of a painstakingly detailed review of certification processes followed by the Federal Aviation Administration (FAA) and the European Aviation Safety Agency (EASA), a search of the technical literature, and interviews with repair and maintenance experts, FAA and EASA officials, and Boeing representatives.
The 50-page report contains a wealth of information about the history of composite usage in aerospace, the differences in nature between composites and the default material, steel, used for structural airframing, and the differences between their respective test procedures.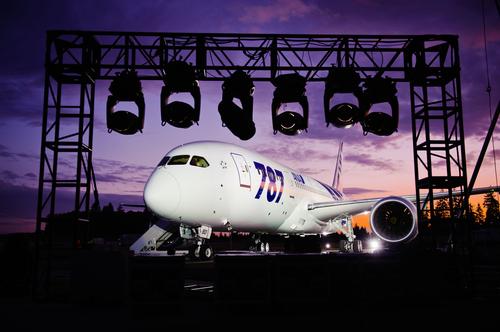 For instance, the report states (on page 4): "The material properties of composites make them more resistant to fatigue and corrosion than metal, which leads to lower maintenance costs." At least two different types of carbon fiber composites are used in the 787, carbon laminate and carbon sandwich. The laminate layers multiple sheets of carbon fibers on top of each other, while the sandwich layers these sheets on top of a honeycomb structure.
Much of what's known about these materials comes from research by the federal government. The National Aeronautics and Space Administration (NASA) has done fundamental and applied research on composites since the 1970s and 1980s. NASA's studies explored the basic properties of advanced composites and the effects of in-flight service and environmental exposure of components. More recent NASA research has studied the aging and durability of advanced structural materials, including composites, used in aircraft.




0
GE is working on a new 3D printing method, known as cold spray, in which metal powders are sprayed from a nozzle at extremely high velocities on metal objects.

1
NASA's Robonauts are being developed for inter-planetary travel, and to take over for astronauts when the work becomes too dirty or dangerous.

13
An industrial robot known for its safety around humans has been programmed to work a checkout lane and choose how it accomplishes certain tasks.

7
Trends in motion control all converge toward greater efficiency in movement, energy, control, and wiring.

23
Are they robots or androids? We're not exactly sure. Each talking, gesturing Geminoid looks exactly like a real individual, starting with their creator, professor Hiroshi Ishiguro of Osaka University in Japan.


LATEST ARCHIVED BROADCAST
For industrial control applications, or even a simple assembly line, that machine can go almost 24/7 without a break. But what happens when the task is a little more complex? That's where the "smart" machine would come in. The smart machine is one that has some simple (or complex in some cases) processing capability to be able to adapt to changing conditions. Such machines are suited for a host of applications, including automotive, aerospace, defense, medical, computers and electronics, telecommunications, consumer goods, and so on. This discussion will examine what's possible with smart machines, and what tradeoffs need to be made to implement such a solution.



Datasheets.com Parts Search
185 million searchable parts
(please enter a part number or hit search to begin)