Packaging design seems to be going "back to the future." At least it felt that way to me when I looked over the outstanding new packaging designs recognized in the DuPont Packaging Awards. Fancy plastic packaging is out, and old-fashioned materials like paperboard and cloth are back in. Two examples jumped out at me.
In a new design for the Fusion ProGlide, Gillette engineers dropped a thermoformed plastic "clamshell" approach and chose a formable pulp tray made of renewable bamboo and bulrush fiber-based material. That's right, bulrush, as in Moses. Clamshells are hard plastic cases that show off products in a dramatic way, but they can require a pair of scissors to penetrate and, frankly, are wasteful.
The DuPont judges said "the new package pushed the boundaries of pulp trays, reducing both cost and material weight." Not surprisingly, they are also much easier to open. And "renewable" is a magic word today. Is the benefit backed up with a lifecycle analysis? Don't know. "Renewable" doesn't necessarily equate with "good" as we discovered with corn-based ethanol fuel.
In another winner, cloth replaces plastic.
Household Essentials is now packaging its ironing board cover in a dual-function, sewn-in cloth pouch that can be used later as a spray bottle holder. Elimination of the outer package reduces package weight by 14 percent and can keep approximately 375,000 pounds of PVC from going into landfills. The 35 percent smaller package size reduces shipping costs and shrinks retail display space by 30 percent. "This approach yields a more upscale image and enhances shelf appeal to consumers who can touch and feel the product inside," the judges reported.
In another item of interest, protective secondary packaging used for electronics is made from mushroom roots and regionally sourced agricultural byproducts such as cotton burrs and oat hulls. The material is called EcoCradle.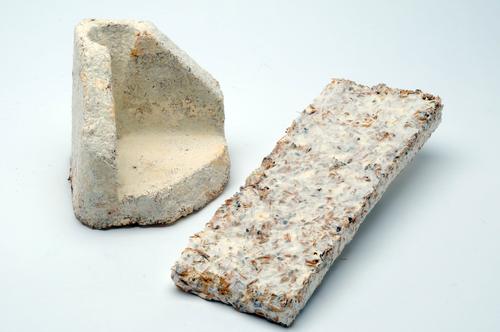 Where are we headed?
Maybe next year's winners will get us back to wooden barrels and pewter boxes.