China announced this month that it intends to revamp its manufacturing technology. Like Germany, China wants to initiate its own Industry 4.0. Premier Li Keqiang unveiled a new strategic plan for manufacturing at the National People's Congress in Beijing -- he called it "Made in China 2025."
The goal is to reform and reinvigorate Chinese industry with smart manufacturing over the next 10 years. "We will implement the Made in China 2025 strategy, seek innovation-driven development, apply smart technologies, strengthen foundations, pursue green development, and redouble our efforts to upgrade China from a manufacturer of quantity to one of quality," said Li.
This is a big goal for a country that has staked its manufacturing claim on high-volume, low-mix production. "The vast majority of growth in China's manufacturing has been driven by labor costs, not by highly productive manufacturing. There has been a shift to more automated manufacturing, but there is a lot of room for improvement," Paul Tate, research director and executive editor at the Manufacturing Leadership Council, part of Frost & Sullivan, told Design News.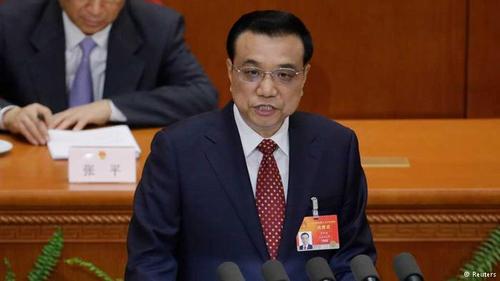 MORE FROM DESIGN NEWS: China Leads the Market for Robots
In a blog about Made in China 2025, Tate explained that the Chinese government has clearly acknowledged that previous industrial promotion measures, predominantly based on low labor costs, have started to run into problems. "In the past, manufacturers around the world outsourced to China to benefit from these lower costs, but the minimum wage has since soared more than 50% over the past five years in major cities like Beijing and Shanghai," he said.
The digitization of China's manufacturing industries over the past decade has only been applied in a few select areas. Recent developments in revolutionary new smart manufacturing technologies such as Big Data, cloud computing, mobility, the Internet of Things (IoT), and the Industrial Internet now promise to change the global manufacturing game across all sectors. Problem is, even as China moves toward updating its manufacturing technology, European and North American technology is already moving at a fast clip. Even if China is able to get smart-plant advancements in gear, catching up with the rest of the world will be a formidable task.
China generally has newer plants than those in Europe and North America, which will be an advantage, but the country is hampered by stodgy political and bureaucratic structures. "China is laying the groundwork for a plan, but making it happen is the challenge," said Tate. "They have the advantage of not having to deal with legacy equipment, but there are a lot of challenges along the way. Plus, there is the bureaucratic system. There are also the barriers of corrupt practices. They've been having trouble with this for a while."
MORE FROM DESIGN NEWS: China's Emerging 3D Printing Market Will Grow 4X
As part of Made in China 2025, Li noted that China will seek to improve the technology in industries, such as telecommunications, semiconductors, alternative energy, new materials, biotechnology, aircraft engines, and gas turbines. The government intends to encourage the development of a "value-added" industry strategy by installing new technologies such as industrial robots in the nation's factories. Li said the government provides financial support to drive a manufacturing transformation, setting aside a 40 billion yuan ($6.38 billion) fund for emerging industries and creating a private-equity market for small and midsize enterprises.
Rob Spiegel has covered automation and control for 15 years, 12 of them for Design News. Other topics he has covered include supply chain technology, alternative energy, and cyber security. For 10 years he was owner and publisher of the food magazine, Chile Pepper.