Glen Jenkins, a systems consultant in the Houston area, bought a Volt back in March and has driven 5,000 miles so far. "I typically use my Volt to go to work and back home, driving less than the 40 mile range so I do not use any gas," he says...
When I do make long trips, my Volt has gotten 45 mpg on the highway. Try taking a Leaf over 90 miles in the summer or winter and you will be calling a tow truck!

I have had a perfect and defect-free seven months of operation, making the Volt a fabulously reliable U.S.-made vehicle on par with my Lexus. Yes, the Volt is more costly than the Leaf, so if you are sure that you never need to drive over 80 to 100 miles between charges, then the Leaf is a better buy. So far I have used 22 gallons of gas during my 7 months of use, giving me 193 mpg overall average.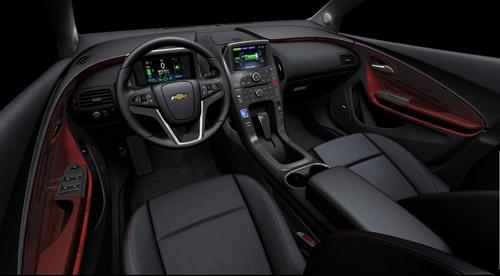 Here are some interesting answers from other LinkedIn group participants:
Andy Bassham, an automated cell specialist in Nashville: "Tesla."
Jeff Johnston, a senior manager of operations in the Phoenix area:
No, I wouldn't buy an electric vehicle. The environmental reasons don't hold water. The carbon footprint may actually be greater than gas. Let's assume the boiler to generate the electricity has roughly the same efficiency of a gas engine, you still have 50% line losses getting the electricity from the point of generation to the point of consumption. In addition, you have a huge mass of batteries as toxic waste at the end of their life. The financial reasons also aren't there. The cost per mile is less, but the up-front cost [is] so high it doesn't seem like you will ever recover the difference.



More Blogs from Wolfe's Den

17
Our LinkedIn systems and product design engineering group discusses if they are happy with their decision of remaining a technical contributor instead of becoming a manager.

16
Design News has launched its first Apple iPad app, and we want to give it to you for free.

86
Design News readers are asked to submit their captions for a cartoon, as part of our monthly reader caption contest.

32
Will the electric vehicle survive its current round of technological success?

25
Our LinkedIn group has varying opinions on government support for US manufacturing technology.

Focus on Fundamentals consists of 45-minute on-line classes that cover a host of technologies. You learn without leaving the comfort of your desk. All classes are taught by subject-matter experts and all are archived. So if you can't attend live, attend at your convenience.
Next Course November 8 - 10: