My son bought a 1969 VW Beetle last summer to drive to and from his summer job. The first week, the car refused to start three times – every time caused by some electrical problem. Being 49 years old, with corrosion on every terminal, dry and cracking insulation, and numerous owners modifying wiring for their stereos, has left a real mess of an electrical system. We got most of the electrical somewhat stable with sandpaper and crimping tool, but what it really needed was a complete new harness.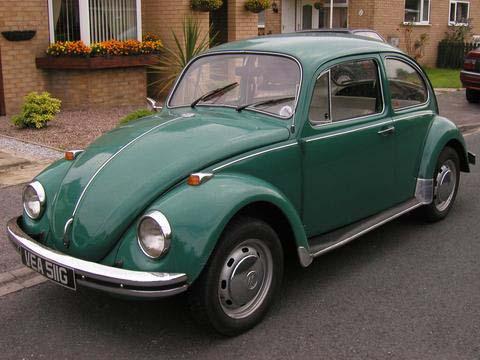 I managed to convince my son he should first spend money on important things like brakes and the engine instead of paint and wheels. So over the winter we rebuilt the engine and did other necessary mechanical repairs. We got it running this spring and everything was going well.
One day he comes home from work and says the car lost power momentarily while driving on the freeway. It happened a number of times over the next few weeks. Obviously something to do with the fuel system. So we drained and pulled the fuel tank; cleaned it of rust; blew out all steel fuel lines and replaced rubber lines. A week later we get everything back together and he takes it for a drive. He's back in three minutes — the problem is still happening.
Ok, not a fuel issue, so must be electrical. We checked voltage to the coil, re-gapped the points and plugs, and set the timing. The problem of losing power seemed to happen when the car was driven hard. I drove it a while and everything was fine until a hard acceleration from a light. I was stumped.
My son's birthday was only a few days away and I'd bought him a Pertronix ignition system: electronic points, coil, and wires. I figured maybe we could cure the problem with a complete replacement. So a few hours later, everything was installed, but the car wouldn't start at all! There is no spark to the plugs!
After a few calls to Pertronix tech support, we'd checked the coil voltage and improved the grounding with a new ground strap. Still nothing. So next we quickly slapped in the old coil to help determine the problem and the engine fired right up. It must have been a bad coil. We set the timing and took the car for a test drive. Half a block away, my son says we forgot to hook the tach up. I had him pull over and I quickly connected the tach wire to the bottom of the coil. The engine died!
!@#!# All this time and effort and it was a bad tach! We'd just installed it a month ago… come to think of it, just about the time all the problems started happening. VDO was great and replaced the tach on warranty within a day. We installed the new tach and cranked her up...Nothing.
And the light bulb went on! I'd pulled a temporary wire for the tach through the firewall. The wire had vibrated over and melted against one of the exhaust headers. It was shorting the coil to ground.
The lesson I learned is that just because something is old and scabby, doesn't mean that's necessarily the cause of your problems. We'd had so many electrical problems with this car I just assumed it had to be cause.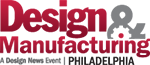 We're heading to Philly! Design & Manufacturing Philadelphia will take place Oct. 7-8. Get up close with the latest design and manufacturing technologies, meet qualified suppliers for your applications, and expand your network. Learn from experts at educational conferences and specialty events. Register today and join us at Philadelphia's premier industry showcase!
Tell us your experience in solving a knotty engineering problem. Send stories to Chris Wiltz for Sherlock Ohms, and read more cases here.