We had a 2001 Dodge Caravan with a 3.8 engine and a little over 118,000 miles come into our automotive shop. Intermittently it was hard to start. When it did start, it ran rough, misfired, and sometimes under a load, it would even backfire through the throttle body.
We tested fuel pressure, crank and cam sensor signals and scoped both these sensors, at the same time confirming they were in sync and the timing chain was sound. After some experimentation, we found we could get it to act up by power-braking the engine and running the RPM between 1,500 and 2,000.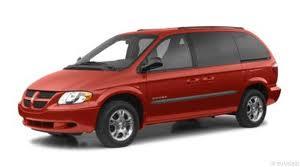 The most challenging of these symptoms was the backfiring through the throttle body. For this to occur, combustion has to take place in a cylinder while the intake valve is open. This led us to take a close look at the spark plugs. On plug number three, we found a carbon track where the spark was jumping down the side of the plug. For this reason, we decided to pull the plugs for close inspection.
We found excessive amounts of anti-seize compound on the threads. This vehicle has a DIS ignition system, which uses the threads of the spark plugs as an electrical conductor. We later found out the owner of the vehicle installed the plugs six months earlier and used anti-seize compound. We installed new plugs and cleaned the threads in the heads, and the problem was solved.
We were still curious and confused. How could using excessive anti-seize compound cause the engine to backfire through the throttle body? We checked with three different spark plug companies to see what their ideas were on this subject. All three of them recommended against the use of anti-seize compounds.
They told us they already put a tri-valent zinc dichromate plating on the shells of their plugs to prevent the steel threads of the spark plug from seizing in the aluminum of the cylinder head. They also told us the problem with using oil or anti-seize on the plug threads is that it affects the torque setting. With aluminum heads, it is an important aspect of spark plug service these days to use your torque wrench to accurately tighten the plugs. NGK said that the concern is the threaded outer shell of the plug. If you overtighten the plug, there is a danger of stretching or even breaking the threaded portion of the plug.