I had an interesting problem to troubleshoot on an old Ford ignition system from the 1960s. As problems go, this was a rather tricky one to diagnose. When the car ran, it ran fine. When it cut out, there was no restarting it. You really did have to be an engineer (and one who'd sat through a few courses in physical metallurgy totally unrelated to his EE degree) for the notion of A+B phase PbSn (lead-tin) grain boundary migration to occur to you.
As luck would have it, I had taken one of those classes on a lark and briefly shared my grad school office with a guy being paid by IBM's Essex Junction wafer fab to research hypereutectic PbSn alloys for use in soldering bondout wires. At the time, the fab was having package failures due to the degree to which it had shrunk transistor geometries so rapidly that it had a lot more little heaters in the same space.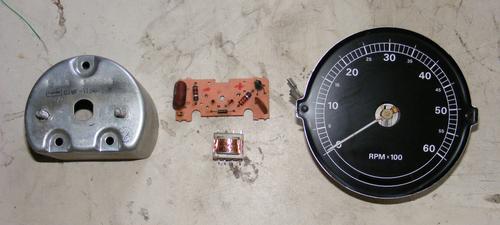 Those 1960s Fords were shipped with in-dash tachometers that actually routed battery power through the tach to the ballast resistor that fed the primary side of the ignition coil. The whole setup was a series circuit, where one of the elements was the tach. Inside the tach there was a small transformer with a handful of windings on one side and many thousands on the other, so that every time a pulse went through it as points opened and closed, there'd be a higher-voltage, lower-current pulse on the transformer windings on the other side.
From the ignition coil's point of view, this small theft of energy didn't affect sparking in the least. But it did provide just enough energy that when a diode clamped and integrated with a capacitor, it could drive a d'Arsonval movement that moved the tach needle on the car's instrument panel.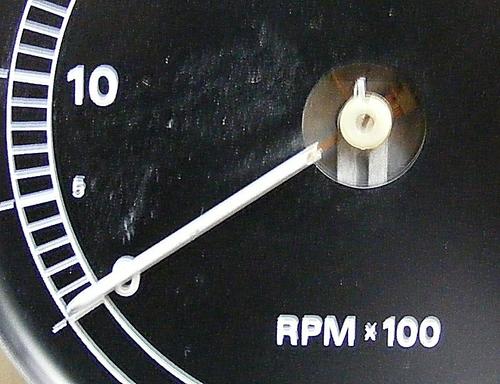 The problem was, if any of the solder joints were open on the primary side of that transformer in the tach, the entire car died, and it became tiresome to chase back the source of the problem. Ford used plenty of solder, but nobody expected the cars to last long enough for grain-boundary migration of PbSn alloy to open up cracks and Kirkendall voids in the joint. Nobody anticipated that body styles like the Mustang, Cougar, and Thunderbird would become such classics that the cars would still be out there running around the streets three or four decades later -- which, when you calculate e-KT for grain boundary migration times, is about what you get.