In 1975 my father purchased a new International Harvester pickup truck. He used it infrequently to go fishing and rock hunting. He lived in a climate that saw both snow and desert heat. The truck performed flawlessly for many years. When he passed away my daughters used it when they went to the university. It was a big hit with the young men.
After they graduated, it came back to me. This was in 2002, some 27 years later. Over its long life, it only had 67,000 miles on it. I used it in Arizona as a second work truck. Soon after I got it back, it started to just stop at random times. There was neither rhyme nor reason as to when or why.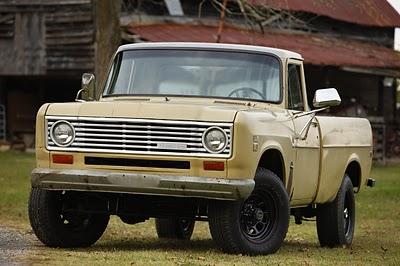 Every time I started trouble shooting, it worked with perfection. After repeated failures, I began to suspect the ignition system. I replaced all of the ignition components except for the ignition computer module, which was potted with epoxy and sand and was quite expensive. Not that I was likely to find one. The last year the truck was made was around 1977. I finally bit the bullet and replaced the ignition computer. Now I had to wait through several weeks of driving to see it I'd get stranded or if I had really fixed the problem.
I didn't want to take the risk, so I decided to very carefully remove the sand-filled epoxy to troubleshoot the old computer module. After many hours of picking out small pieces of the mix, I finally discovered the cause of the failure. I couldn't believe what I found. The computer module had one input -- the 12 VDC from the battery. It had two outputs, one to the ignition coil, and the other was a wire to the metal case of the computer for the ground connection.
The wire to the case was a solid connection, but the connection to the printed circuit board was fed through a solder hole. During manufacture it was never soldered. There was no evidence of any solder at all. The connection was barely touching the edge of the pad. It had been held in place for many years by the epoxy -- an amazing feat. The computer module is now a spare that will most likely never be needed. It goes to show that nothing can be overlooked or assumed.
This entry was submitted by Lee R. Watkins and edited by Rob Spiegel.
Lee R. Watkins has worked for the Westinghouse Surface Division, Honeywell Aerospace, Martin Maritta, Motorola, and ON Semi. He is currently semi-retired and doing consulting. He is a registered P.E. in Colorado and Arizona. He has published several papers on analog filters and a book, Comprehensive Filter Design.