I own two Harleys and enjoy them both, but I've been unhappy about a combination of design choices with the V-Rod fuel system. The fuel tank on my 2005 V-Rod has only a 3.8 gallon capacity. When the bike was new, this tank gave me about a 125-mile range with normal local operation. At maintained highway speeds out west, the range dropped closer to 80 to 100 miles. With the new fuels blending alcohol, mileage drops even further.
Later-model V-Rods were provided with a larger, 5.2 gallon tank that solved the problem. However, the new Harley tanks will not fit in the older frames, and the aftermarket parts to make the adjustments to accommodate the larger tank initially cost $1,500, plus a lot of labor. These aftermarket fuel system parts have since come down to around $400, but the labor costs are still high.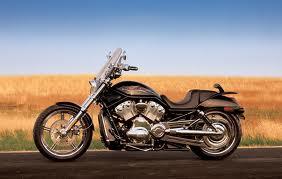 I have run out of gas around town only 102 miles into a full tank. This is made worse by the fact that this model motorcycle always has fuel injection and is configured so that there is no fuel reserve, and that the fuel gauge on this model is notorious for not working. This last item is the biggest design flaw.
When my gas gauge stopped working, I went to the dealer to get it repaired. They explained that this was most likely the fuel-sending unit, which is part of the $325 electric fuel pump assembly. The installation labor would be additional. Here's the kicker -- they would not guarantee that the new sending unit would continue to work over time.