I try not to wax too nostalgic for cars from "the olden days." Routine engine maintenance was possible, and it was required very frequently compared to today. Yet there were whole areas of the car that were just as inaccessible as in the Made for Monkeys Malibu example.
When I was young, I was a radio ham. I still am. My first car was a 1957 Buick Special. The Buick had an "entertainment system," which was basically just an AM radio. Of necessity, it used vacuum tubes that needed to be replaced about as often as the various light bulbs in the car.
Changing the radio tubes was no simple task. The running joke among my friends who dabbled in car radio servicing was that if you went to the factory, you'd see that the very first step on the assembly line was to put in the radio. Everything else followed. To get to the radio, everything else had to be removed in order.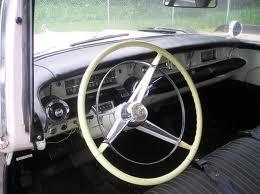 This was almost literally true. In Step 1, I had to remove the top piece of the dashboard. That invariably involved a few skinned knuckles while trying to get to the mounting bolts. I had to "sit" upside down in the front seat, head and arms up under the dash.
After completing this, and wrestling the long and heavy dash assembly out of the car, I moved to Step 2. That required the reverse posture, head against the windshield, arms down into the "guts" under the dash, to remove the radio mounting bolts, disconnect the in-line fuse holder, and pull the antenna and speaker connectors.
In Step 3, I had to schlep the 15 lb-or-more radio up and out, remove the cover plate screws, find the bad tube(s), put the radio back in, reconnect it, and fire it up to see if it worked. The job took up most of a Saturday.
Back then, I was part of the Civil Defense group that provided both rescue squad and communication support as a police and fire department auxiliary. So I designed a converter for our VHF (46MHz... oops, MC) local emergency communications frequency. That allowed me to hear calls for assistance. Installing that was even harder than removing the radio, since it also required finding room, power, and a mounting mechanism for the extra box -- quite a task. I managed to do it, and it actually worked pretty well. It outlasted the car, which collapsed one day due to winter salt corrosion on the A-frame supports for the front wheels.
This entry was submitted by Mark Rackin and edited by Rob Spiegel
Tell us your experiences with Monkey-designed products. Send stories to Rob Spiegel for Made by Monkeys.