After reading about oil filter problems in the Made for Monkeys comments, I'll add my experience with a split oil filter on a motorcycle. This time, though, it was my fault.
I changed the oil and filter on my 1983 Honda Shadow. After refilling the crankcase to the proper level, there were no leaks. Everything seemed fine.
It was a pretty day, so I took my wife to work on the back of the motorcycle. As I entered one tight turn the back of the motorcycle got real squirrelly, but we successfully rode it out. I immediately pulled over, expecting a flat tire, but instead found an intact tire with a dripping oil coating. We made some calls, and her girlfriend took her on to work. I had a friend with a trailer to help me get the bike home.
The oil filter was right in front of the rear tire. The rubber seal blew, dumping 1.5 quarts of oil on the rear tire in less than 50 feet. A little investigation revealed that the old oil seal had attached to the metal of the engine. Thus I had two seals. They doubled-up when I installed the new filter. This was fine until the bike got fully warmed-up. Then, with the higher oil pressure of operating at speed, the double-seal blew out.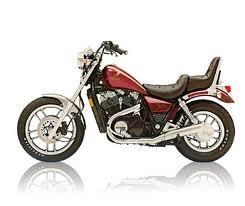 Clearly, this was my embarrassing error. I now inspect much closer to make sure the old seal came off, before installing the new oil filter on my cars or bikes. Incidentally, I did properly lubricate the new seal on the new oil filter. My error was not peeling the old rubber seal off the engine, when it didn't come off with the old filter.
This entry was submitted by David T. Humphrey and edited by Rob Spiegel
Tell us your experiences with Monkey-designed products. Send to Rob Spiegel for Made by Monkeys.