I subscribed to DirecTV for over 15 years with virtually no problems. Earlier this year, I had a conversation with a customer service representative who, in my opinion, had an attitude problem. So, my knee-jerk reaction was to leave DirecTV and get Dish Network. Dish was doing a lot of advertising and seemed to be a reputable company, so I figured I had nothing to lose. Plus, they were cheaper.
What a mistake! Since February of this year I have had four different DVR/receivers. They all had essentially the same problems.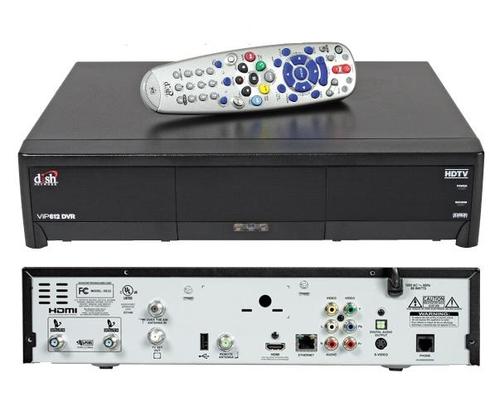 Some of the problems I ran into have included:
At random times the receiver will reboot itself, which takes about four to five minutes. So, if you are watching a show, you are going to miss that much of it. If you are recording a show when this happens, you also lose four to five minutes of the recording. This happens at least once every few days, and I can't correlate it with any outside interferences.
When you change channels, it takes between 30 and 60 seconds for the new channel to come up. Then it is another 15 to 30 seconds before the sound comes on.
If you pause a show or do a short rewind or a fast forward on a recorded show or a show that you have paused, it takes the same 15 to 30 seconds before the sound comes on when you restart it.
Recorded shows often have random periods of pixelated picture or skipping of several seconds of the recorded show. Sometimes the picture and sound will either freeze or disappear for several seconds.
Even while watching a channel in real-time, the picture will do the same as mentioned in item 4 above.
The buttons on the remote control must be pressed extremely hard in order to activate them, and the layout of the functions is not user friendly.
There are other problems with this receiver, but I think you get the idea. With the current state of electronic technology, there is no excuse for this kind of operation. I never had any of these problems with the DirecTV DVR/receivers and I would go back to DirecTV immediately except that it will cost me several hundreds of dollars to cancel my current subscription with Dish. So I'll just have to tough it out for another year and a half. In the meantime, I advise anybody who is interested: Avoid Dish Network like the plague.
This entry was submitted by Thomas R. Clem, Sr. and edited by Rob Spiegel
Tell us your experiences with Monkey-designed products. Send to Rob Spiegel for Made by Monkeys.