I purchased a Toyota Aurion here in Australia in an attempt to reduce my fuel usage and save the planet a little while still getting Toyota conveniences. The Aurion is the Australian version of the Camry.
It's amazing the things you don't notice on a test drive, but here's my gripe with the damned monkeys.
1. Driving on the highway at 110kph, the cabin noise is as high as 86 decibels, and that's after changing to a softer set of tires. I now wear noise-cancelling headphones if I go on a longer trip. I think the cabin noise is loud because Toyota used the Camry body and added significant stiffening to deal with the extra horsepower, which raised the body resonance up to 1-2kHz.
2. The back-lighting for the radio is not dimmable, so when I drive at night on country roads, I put a cardboard cover over the display so the glare doesn't affect my night vision.
3. During cooler months, the climate control works as I expect (I bought the car in winter), but once you get above an ambient of about 23°C, it decides to blast air at around 5°C out of all of the vents, giving you frostbite until the ambient is up around 35°C.
4. To add insult to injury, you can't close the main vents on the dash to prevent this. I usually end up setting the temperature to about 28°C. This stops it from happening, but it does make the cabin a little uncomfortable.
5. The temperature setting knob has a very slick feel to it with gentle indents at about 5°C to 8°C (angle). Each indent is a half degree change in temperature setting, making it impossible to change the temperature by one degree while driving. You literally have to pull over to set it.
6. The steering wheel controls for the volume are unusable. Each control presses increments or decrements of volume by about 0.5dB. As we know, you need about 3dB steps for a real change in volume. This means six presses for each 3dB step. Doing this while driving and steering is ridiculous. When you press and hold the up/down button, you wait >1 second for the auto increment, then about a second for each step, so you need to press for seven seconds, all while steering. On top of all that, the button requires a fairly firm press. You nearly get a cramp waiting for just one noticeable step change.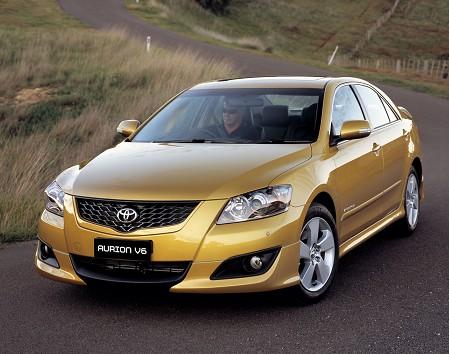 7. The clear plastic that covers the instrument cluster slopes from the bottom front to the rear top, forming a very useful dust collector that serves to be difficult to see through with the sun shining on it. When you wipe it -- it's a very static plastic -- all you do is move most of the dust around. Eventually, you get a lot of fine scratches that become a permanent visual obstruction.
8. The instrument cluster is designed in a way that it must be back-lit to be visible, yet it doesn't have independent settings for day and night. Often, you think the headlights are on (the dashboard is lit, after all), only to find they're not.
9. It has auto-dimming headlights, which have their issues. When you switch them to the permanent "on" position, the dash back-light still switches on/off/on/off as the ambient light changes. This is most annoying.
10. When the cruise control is engaged and you're doing, say, 80kph on level ground and you come to a rise, the gearbox switches back a gear. This makes the engine surge. Within a couple of seconds, you're doing 85kph. Where I live, that's enough to get you a $200 fine. I think that happens because Toyota used the Camry cruise control but didn't reprogram the PID (proportional-integral-derivative) parameters for the extra power of the Aurion. I've found it quite dangerous in some situations.
11. When the cruise is turned on but not enabled, a light comes on to say that it's on (no surprises here), but when the cruise is engaged, there is no further indication of that fact, so you are uncertain of who's in control.
So, all in all, at least 11 monkeys worked on that project.
This entry was submitted by Max Dirnberger and edited by Rob Spiegel
Tell us your experiences with Monkey-designed products. Send to Rob Spiegel for Made by Monkeys.