Other than oil, fluids, and a few filters, there are few do-it-myself tasks I can handle on my 2007 Mustang GT. Changing the spark plugs -- which should not be a big deal -- has unfortunately been added to the too-complicated-to-do-it-myself list, thanks to the monkeys.
Apparently the Robert Bosch et al. design with a unitary threaded hex drive metal shell was not good enough. That's where the monkeys came in. The 2007 Mustang GT plugs were designed with separate hex and threaded components joined by the ceramic insulator.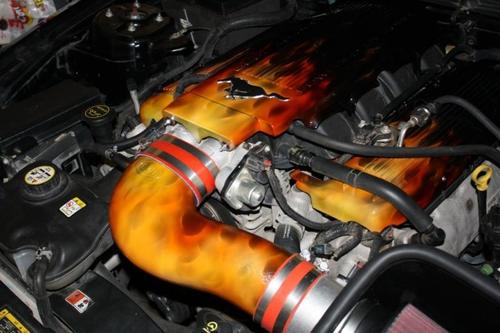 This approach is sufficiently robust to torque the plugs during installation. However, the threads extend into the combustion chamber and develop a carbon coating. Once that happens, the torque required to remove the plug fractures the ceramic and leaves the sheared threaded portion of the plug in the head.
The monkeys have provided a fix in the form of a special tool to remove the broken threads.
This entry was submitted by Tom O'Rourke Bradley and edited by Rob Spiegel.
Tell us your experiences with Monkey-designed products. Send to Rob Spiegel for Made by Monkeys.