I recently went boat shopping. After enjoying three Seadoo-brand jet boats over the past 15 years, my wife and I decided to venture into a 2011 Yamaha series jet boat. The new styling and interior design was the key selling point, but little did we know that the Yamaha series of jet boats are extremely difficult to operate and turn at low rpms.
There are no monkeys at Seadoo when it comes to great maneuverability at low speeds. On the first day driving our brand new Yamaha SX210 (21-foot boat), we found ourselves attempting to maneuver at slow speed (no wake) through a series of boats and swimmers in a cove. The adventure was quite dangerous, to say the least. At times we tried to turn left and the boat went right. The reaction time for turning was horrendous, causing a mass exodus of disgruntled swimmers and boaters in our near vicinity. Driving the boat onto the trailer in a tight boat ramp area... as they say in Jersey, "Fuhgeddabahdit."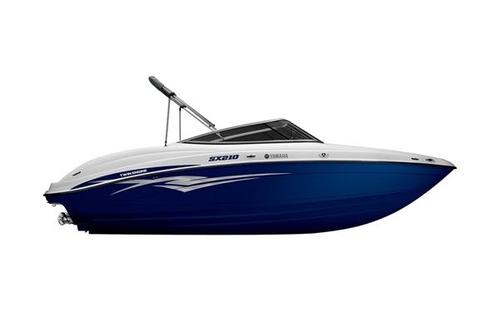 The fix we put in place included an aftermarket series of rudder and fins that mount onto the jet nozzles that help turn the Yamaha series of boats in low-speed maneuvers. The problem is the additional cost of $600 to $1,200 to make these boats turn at low speed. Until Yamaha engineers admit they have a problem in their design, the aftermarket guys will make a fortune.
Suggestion for Yamaha's engineers: Denial is no answer; roll back time 10 to 15 years and examine some of the boats from Seadoo that offer great maneuverability at low speed. Check out the 1998 Seadoo Challenger 1800 as well as the 2002 Seadoo Challenger 2000.
So while purchasing a $33,000 to $48,000 jet boat from Yamaha you may want to save a little money for the aftermarket tool that will help turn your boat in a no-wake zone. Then everybody will be happy...
This entry was submitted by Jeff Fielder and edited by Rob Spiegel
Tell us your experiences with Monkey-designed products. Send to Rob Spiegel for Made by Monkeys.