President Obama's call for higher subsidies for electric vehicles is likely to boost sales and help educate the market, but experts question whether it will do much to address the battery dilemma that continues to plague the cars.
Obama's pitch, made at a Daimler truck plant in North Carolina last week as part of a $4.7 billion energy proposal, calls for $2 billion of additional subsidies for EV buyers. The incentives for those purchases would jump from $7,500 per vehicle to $10,000. More importantly, the subsidies would come in the form of point-of-sale rebates, rather than tax credits.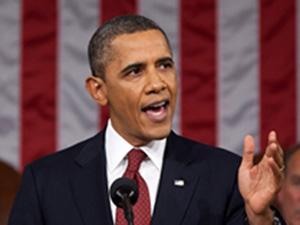 "We need to invest in technology that will help us use less oil in our cars and our trucks, in our buildings and our factories," Obama told the autoworkers at the plant. "That's the only solution to the challenge."
The EV aspect of the proposal may be the most important single piece. It was unveiled less than a week after General Motors announced it was temporarily halting production of the Chevy Volt due to flagging sales. Government agencies say higher subsidies are likely to motivate EV buyers, which in turn would enhance economies of scale. A White House press release said economies of scale would make "electric vehicles as affordable and convenient to own and operate as gasoline-powered vehicles by the end of the decade."
Industry experts said the proposed subsidy increase would likely boost sales. The biggest reason for that involves public misconceptions about EVs.
"Our research has shown that, on average, people expect to pay about $24,000 for a plug-in vehicle," Dave Hurst, senior analyst at Pike Research, told us. "Clearly, that's a big difference from what they really cost. So an additional $2,500 incentive is going to help."