Such in-car routers are considered a niche product for the moment, but Autonet Mobile's unit has seen adoption in a wide variety of vehicles and applications. The technology was offered in the 2011 Subaru Outback and the 2009 Cadillac CTS, as well as Chrysler, Jeep, and Dodge products. Before that, Novatel Wireless, Delphi, and Avis Rent-A-Car announced agreements with Autonet. The company's technology has also been employed in school buses.
Making such technologies work as reliably as a desktop computer has been tricky. Using a setup called TRU Technology, Autonet Mobile's router is reported to deliver useful connectivity, no matter how fast a vehicle is traveling between cell towers. It works by combining cellular network technology with the traditional IP suite (commonly called TCP/IP). The key is the company's patented "session proxy" technique, which enables the router to remember its TCP session, even during temporary service dropoffs.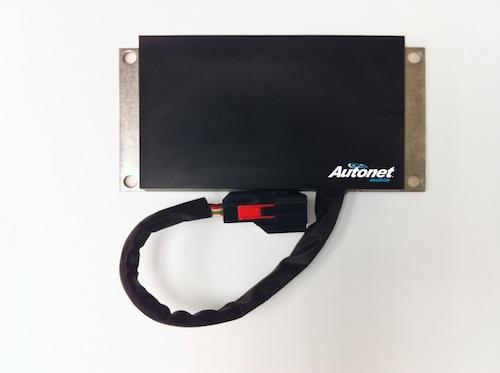 To accomplish that, the iPod-sized router incorporates a substantial bill of hardware materials, including Power PC-based processors from Freescale Semiconductor and four radios -- a 1xRTT (single-carrier radio transmission technology), EVDO rev 0 (evolution data optimized), EVDO rev A, and Bluetooth -- along with 2GB of flash memory, two Ethernet ports, two USB ports, and a CompactFlash slot. Onboard software, which runs atop an embedded Linux operating system, handles movement between the radios. The software searches for available networks, enabling users to get the best one as they speed down the highway.
Autonet Mobile executives say that such technologies can also move beyond the obvious Internet searches to encompass such applications as phone-based remote starting and door unlocking, as well as vehicle tracking and employee monitoring from remote desktop machines.
"The demand is definitely moving toward fleet applications," says Pratz. "You have these small to medium-sized businesses that have between three and 50 vehicles in their fleets, and their owners are asking, 'How do I manage these fleets?'"
Next stop: CAN bus?
Ultimately, experts foresee such Internet technologies drilling deeper into the vehicle electrical architecture, even to the point of getting access to the CAN (controller area network) databus, which carries vital powertrain information. Automotive engineers say that's a trickier enterprise, but most acknowledge that it's going to happen soon.
The CCC, for example, plans to write CAN access into an upcoming version of its standard. Version 1.1, due out at the end of this year, will allow for use of car data. Engineers say such access will give phones access to such items as vehicle diagnostics.
"If the phone knows that the traction control system has turned on, it might be able to alert the driver," says Tom of GM Ventures. "But we have to do it in a manner that doesn't compromise the data that's on the CAN bus. You want to be able to access the data without harming it."
Pratz of Autonet Mobile says accessing the CAN bus is the next big step for telematics.