After a decade of intense focus on lithium-ion, material scientists are beginning to look to new battery chemistries for future electric cars.
The new chemistries could require a long wait -- 10 or 20 years in some cases -- but they might change the future of electric transportation. "We're getting to the end of the road as far as being able to extract more energy out of lithium-ion," John Kopera, vice president of commercial operations for Sion Power, a maker of lithium-sulfur batteries, told us. "But we can see a time when batteries could have higher energy, weigh less than half as much, and still be less costly than lithium-ion."
Sion Power isn't alone in believing better battery chemistries are on the horizon. The Advanced Research Projects Agency (ARPA-e) has tabbed a variety of chemistries for government-sponsored development through its Batteries for Electrical Energy Storage in Transportation (BEEST) program, including lithium-sulfur, lithium-air, zinc-air, and magnesium. Other materials scientists are targeting aluminum-ion and even lead-acid as possible EV solutions.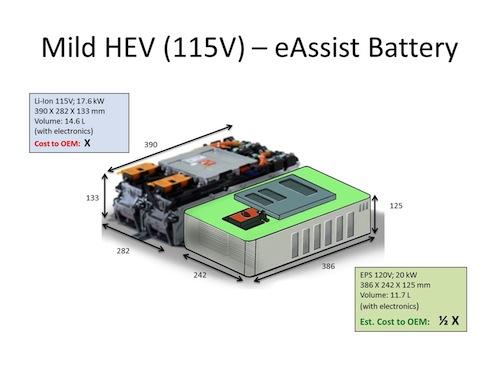 The road to EV battery nirvana is fraught with difficulties. It has taken more than a century to reach today's state. Moreover, the EV battery industry has been notorious for overpromising and underdelivering on its technology. "People who develop batteries often don't appreciate all the problems that are involved," Elton Cairns, a professor of chemical engineering at the University of California-Berkeley, who designed fuel cells for the Gemini space programs, told us. "Each new idea looks really great until you get farther along and discover all the problems."
Still, battery chemistries such as nickel-metal hydride and lithium-ion have provided great gains for the auto industry over the last 20 years. Experts say more are on the way, especially if automakers and consumers appreciate the fact that battery development takes painstaking work and patience.
Lithium evolution
The wait for lithium-ion was a long one. John Goodenough, a professor of mechanical engineering and material science at the University of Texas, began exploring lithium-iron-phosphate chemistries in the late 1970s. The technology hit the automotive radar in the early 1990s, and it took two more decades for it to reach its current level.
Some experts say lithium-ion may be reaching its limits. Though development continues on lithium-ion batteries that are said to offer specific energies of more than 300Wh/kg, many materials scientists say lithium-ion won't exceed its current level of 150-200Wh/kg. "Mature battery technologies typically reach about 40 percent of their theoretical energy," Kopera said. "Lithium-ion is already at 40 percent."
The reason is simple. In practice, battery designers must add dead-weight components (such as electrolytes, terminals, and housings) that boost the battery's mass and thereby reduce its specific energy. Scientists say lithium-ion is reaching the point where mass reduction is getting more difficult.