By 2025, every automaker will need to boost its corporate average fuel economy (CAFE) to 54.5mpg. That's not an easy task, so most manufacturers are already working with suppliers on products to help squeeze the most out of every gallon of gas. The obvious way to do that is to use electrified powertrains. But not all vehicles can do that, so automakers are building new engines, and vendors are dreaming up fuel-stingy components.
From fuel injectors and air conditioning compressors to tires and power steering systems, we offer a potpourri of technologies aimed at boosting CAFE to 54.5mpg.
Click the image below for a slideshow of 19 lesser-known mileage boosters.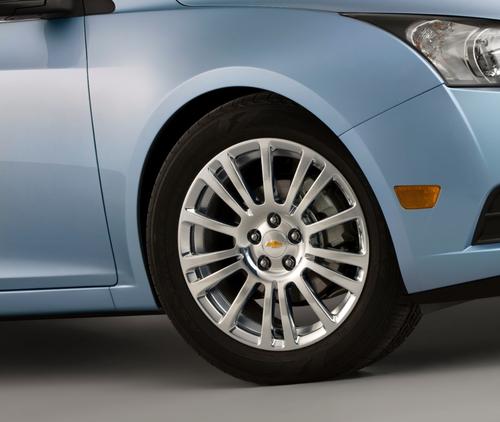 Related posts:



More Blogs from Captain Hybrid

2
Honda Motor Co. is ratcheting up its investment in fuel cells, rolling out a futuristic new concept vehicle and announcing plans to launch a hydrogen-powered production car in 2015.

10
Hyundai Motor Co. has launched production of a hydrogen fuel cell-powered crossover vehicle, with the intent of building and leasing 1,000 of them by the end of 2015.

22
Nissan Motor Co. is taking the electric vehicle into new territory, rolling out an exotic-looking three-seat concept car that combines sustainability with race car-like performance.

23
Although a plug-in electric car has its advantages, some suppliers are betting that not all EV owners will want to plug in. Some, they say, will want to charge their cars wirelessly.

12
Urbee, the 3D-printed car that has attracted international attention, now has a new task to conquer -- driving from New York to San Francisco on just 10 gallons of gas.
Design News Webinar Series
11/20/2013 Available On Demand
8/28/2013 Available On Demand
8/13/2013 Available On Demand
12/18/2013 8:00 a.m. California / 11:00 a.m. New York / 4:00 p.m. London

The Continuing Education Center offers engineers an entirely new way to get the education they need to formulate next-generation solutions.


Dec 16 - 20, Introduction to SCADA Security



Datasheets.com Parts Search
185 million searchable parts
(please enter a part number or hit search to begin)