After nearly a decade without a pure electric vehicle in its lineup, Toyota Motor Corp. took a small step in that direction in May by rolling out its new RAV4 EV.
The automaker said it will make and sell just 2,600 of the RAV4 EVs over the next three years. "We don't think this is going to replace the internal combustion engine," Jana Hartline, a Toyota spokeswoman, told us. "We're exploring a lot of different vehicle technologies, and we don't think that one of them will be a be-all, end-all."
Toyota, which hadn't offered a pure electric vehicle since its first generation of the RAV4 EV during the 1998-2003 model years, teamed up with Tesla Motors, which supplied the battery and electric powertrain for the new car. The powertrain is said to offer an all-electric range of about 100 miles, with a recharge time of six hours using a special 240V/40A charger. Maximum output is 154HP at 2,800rpm.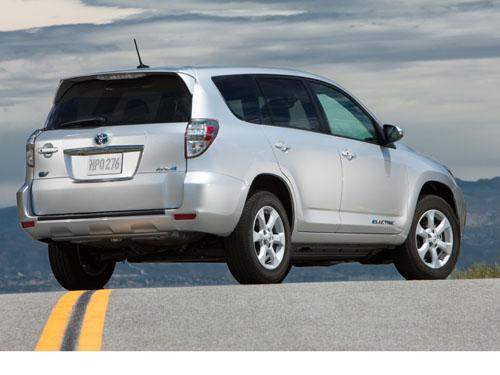 The 4,000-pound RAV4 EV delivers its 100-mile driving range with a large, 41.8kWh lithium-ion battery. Toyota did not divulge how many cells the battery employs, but it did say that it uses 18650-style cells (each slightly larger than a AA battery), in a style similar to that of the Tesla Roadster, and weighs 845 pounds. By comparison, the Tesla Roadster's pack is a little bit larger -- a 53kWh battery that weighs 992 pounds and uses 6,800 little cells.
Even though Toyota plans limited production, the rollout is significant because it represents a possible change in direction for the automaker. When the state of California pushed vehicle manufacturers to build and sell electrics early in the last decade, Toyota engineers came out strongly against the idea, and it hasn't publicly changed its stance since.
"The mandate is a train wreck waiting to happen," the late legendary Toyota engineer David Hermance once told EE Times. "If the California Air Resources Board makes us build the vehicles, we'll build them. But they'll just end up sitting on the lots."