There's a moment in the movie Revenge of the Electric Car when a Popular Mechanics magazine editor says, "The scariest part is, can they get the cost of the batteries down?" If you watch the movie, that's about as close as you'll get to a real technical debate on the future of electric cars.
Revenge of the Electric Car adeptly takes viewers inside the labs and minds of executives who support the development of EVs, but it doesn't pretend to know or care how those cars operate. The movie, a sequel to the 2006 film Who Killed the Electric Car?, assumes the technology is ready today and merely needs someone with the guts and foresight to push it forward.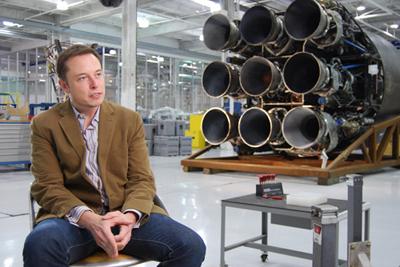 Though the movie has an underlying smugness and a penchant for using Hollywood stars to make its point, Revenge is a worthwhile documentary. For an engineering audience, it's an educational ride through the roller-coaster lives of the executives who make the tough decisions about the future of the automobile.
The movie follows the stories of four electric car visionaries: GM's Bob Lutz, Tesla's Elon Musk, Nissan's Carlos Ghosn, and an electric car converter named Greg "Gadget" Abbott. Its director, Chris Paine, takes his cameras into board rooms, labs, and customer meetings, and he is unflinching in the way he displays the pain of being associated with an emerging technology.
At various points in the movie, Paine shows GM executives being grilled by Congress and chronicles Musk's meetings with unhappy customers complaining about broken promises. Through the course of the film, Musk begins to look visibly wrung out. He even admits to being on the verge of a nervous breakdown. Paine's insight into Musk's experience is almost disturbing to watch, and it forms the foundation of the film's most powerful sequences.