The 26,000lb bus represents a departure for the electric vehicle market, which has traditionally focused on smaller vehicles. The Tesla Roadster, for example, is a two-seater. The Mitsubishi i MiEV and the Smart ED are sub-compacts, while the Chevy Volt, Nissan Leaf, and Ford Focus range from compact to mid-size. Moreover, most of the vehicles' batteries are either air- or liquid-cooled.
While most auto companies are searching for ways to boost range to 150 miles and beyond, Smith isn't worried about it.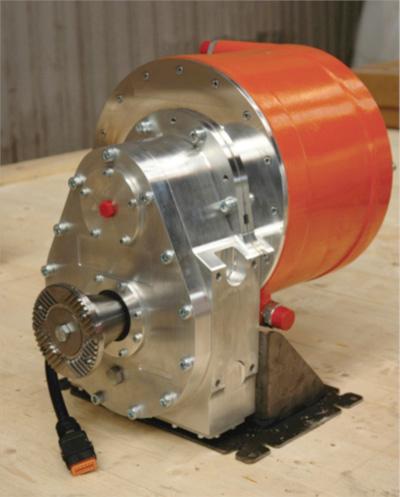 "Our customers have very dedicated routes," Hansel said. "They know their exact distances, and we size the batteries for the applications." He added that an electric school bus could also be recharged during the day, when the buses aren't in use, as well as at night.
Cost of the buses is expected to be considerably higher than the cost of diesel-based buses, but exact figures are not yet available, as production isn't expected to begin until the second quarter of 2012.
Smith, which specializes in electrification of medium-duty trucks (such as delivery trucks), expects to eventually build a bigger bus with a gross weight of 33,000lb. That bus could hold between 65 and 70 passengers.
"There are always going to be electrification applications that fit nicely in the 100-mile duty cycle," Hansel said. "School buses are one of those applications."
Related posts:
For a close-up look at GM's Chevy Volt, go to the Drive for Innovation site and follow the cross-country journey of EE Life editorial director, Brian Fuller. In the trip sponsored by Avnet Express, Fuller is taking the fire-engine-red Volt to innovation hubs across America, interviewing engineers, entrepreneurs, innovators, and students as he blogs his way across the country.