Some cars are reliable and cleanly designed. Others are complex and riddled with problems. And the same manufacturers seem to have the same problems, year after year, notes Consumer Reports.
"If you compare a Honda Pilot and a Chevrolet Traverse, you can see the difference," David Champion, senior director of Consumer Reports' Auto Test Division, told Design News. "There are many, many more parts screwed into the Traverse -- clips and brackets for wiring and pipe work. Whereas when you look underneath the hood of a Pilot, you see that everything is beautifully laid out. Everything is made to fit exactly."
Champion contends that the differences between vehicles could be too easily laid at the doorstep of the engineering staff. In fact, he believes the problems are at a much higher level. "It's the business culture that sets the engineering culture," Champion says. "It comes from the very top."
It's hard to argue that there's a cultural chasm at work here. For some reason, Toyota and Honda again dominated the reliability ratings (in the 2012 auto issue of Consumer Reports), while BMW, Volkswagen, General Motors, and Chrysler again brought up the rear. Moreover, analysis of ten years worth of ratings by the magazine showed that most automakers have improved since 2002, suggesting that they know how to get the job done. The ugly truth, though, is that there's still a big gap between bottom and top.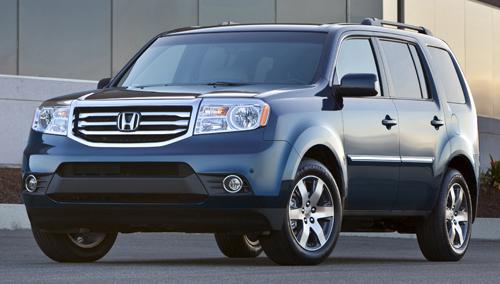 "The bottom line is that some companies want to make their profits today and they keep their vehicles reliable for three years, so that they don't have to pay out a lot on warranty costs," Champion said. "But when we look at problems per hundred after five years, we see them escalating considerably with some of the manufacturers, such as Mini, GMC, BMW, Audi, and Chrysler."
Previous years' studies, based on about 1.3 million annual user surveys, have had strikingly similar results. In 2007, for example, Consumer Reports picked 55 "good bets" among used vehicles. Fifty-five of them were Asian. In the same year, it picked 38 "bad bets." Eighteen were North American, 16 were European, and four were Asian.