If you want to start an argument about electric vehicles (EVs), the best way to do it is to mention battery cost.
The problem is, there's no single price for electric car batteries. You can't look it up on the Web or point your finger at a number in a catalogue. And that, of course, leaves the door open for some lively arguments.
Two weeks ago, three industry experts told us that they estimate today's production EV battery costs to be between $800 and $1,000/kWh. When we printed those numbers, EV enthusiasts and backyard EV converters were quick to respond. "Lithium batteries today cost around $1 per Ah, so a 24 kWh pack like the Leaf equals approximately $7K if you buy cells as a private person," wrote one commenter on a Design News blog last week. Assuming that the commenter was talking about a typical 3.5V EV battery, it would mean that the cost falls in the neighborhood of $285/kWh.
So here we have one group estimating today's battery pack prices at $800 to $1,000/kWh, while another says, quite correctly, that EV cells are already available for $285/kWh.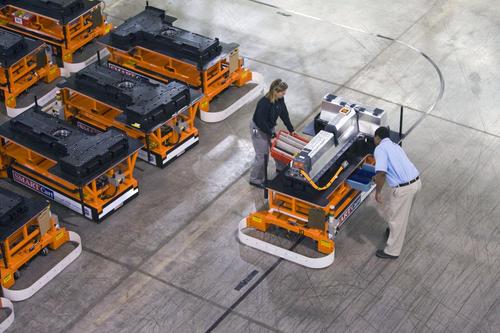 How can there be such a disparity?
"There's a reason why there's such a big spread," David Swan, founder of DHS Engineering, designer of the batteries for the 245mph White Lightning electric vehicle, and owner of three electric cars, told Design News. "It's the difference between cells, battery packs, and the costs over vehicle life -- things like warranties, profit, and return on development investment."
There's also another issue: The cost figures in today's electric vehicles aren't based on $1/Ah, off-the-shelf, lithium cells from China. Automakers typically contact suppliers, qualify their products, and form partnerships. Then they work with their partners to tweak battery chemistries to their specs. They balance power and energy. They test for quality and long-term reliability. This can take years, so the cell they use is in a different stage of development than the one that's now available publicly. In other words: It's better, it's custom-engineered, and the price is different.
As Swan points out, however, the biggest disparity arises from the cost of cells versus the cost of an entire battery pack. Battery packs in production cars are different from those in backyard EV conversions. Automakers assemble their EV battery cells in a box with crash integrity. They also design elaborate cooling systems. The Chevy Volt employs a fluid coolant that circulates through 1mm-thick channels machined into 144 metal plates.