Never in the history of the automobile have engineers worked so hard to use so little fuel. With a 54.5mpg corporate average fuel economy mandate looming in the next 12 years, all have begun development of new technologies that will help cut gasoline consumption. Many new engines now employ direct injection fuel delivery, cylinder deactivation, and variable cam timing. Some use turbochargers to provide a boost only when it's needed, thereby minimizing engine displacement. Many companies are also building transmissions with eight or more speeds as a means of wasting as little energy as possible.
Here, we offer a collection of some of the engine and transmission technologies shown at the recent 2013 North American International Auto Show. From tiny three-cylinder engines to massive V-8s, it demonstrates that fuel efficiency is the biggest motivator for automakers going forward.
Click on the image below to start the slideshow.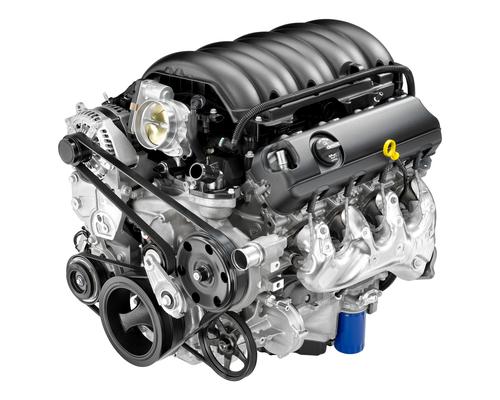 Related posts:



More Blogs from Captain Hybrid

31
California's plan to mandate an electric vehicle market isn't the first such undertaking and certainly won't be the last. But as the Golden State ratchets up for its next big step toward zero-emission vehicle status in 2018, it might be wise to consider a bit of history.

38
Tesla Motors plans to build a huge battery factory in hopes of making electric cars affordable for the general public.

7
Volkswagen AG plans to unveil the next piece of its multi-pronged sustainability strategy next week, rolling out the Golf GTE plug-in hybrid at the Geneva Motor Show.

44
California's Zero Emission Vehicle laws have been adopted by seven other states, and could bring 3.3 million electric vehicles to the road by 2025.

56
By now, most followers of the electric car market know that another Tesla Model S caught fire in early February. The blaze happened in a homeowner's garage in Toronto. After parking the car, the owner left his garage. Moments later, the smoke detector blared, the fire department was called, and the car was ruined. To date, no one knows why.



Datasheets.com Parts Search
185 million searchable parts
(please enter a part number or hit search to begin)