"The idea of the Internet in the car has evolved," he says. "The Internet is just the transfer layer for the next generation of applications."
Those applications include fleet operations and involve accessing the GPS system and the powertrain data and learning the whereabouts of a vehicle or the speed at which it is traveling. Business owners who want to know employee driving habits -- hard braking or sudden acceleration, for example -- can track them. Or if parents want to know whether young family members are doing 75mph on the local expressway, they can find out through their desktop computer applications.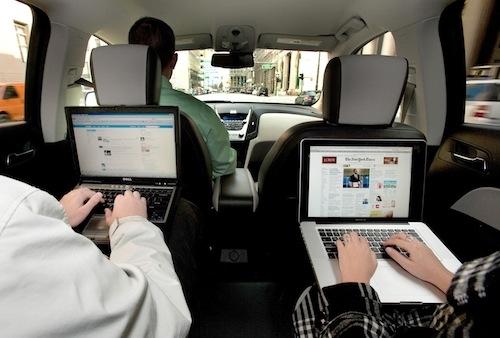 Recently, Autonet announced that it is teaming with Option Wireless Technology to build a mobile IP-based telematics control unit for cars. The two companies hope to leverage the need for such CAN-based applications and are "aiming to become the app store for the car industry."
"People are accustomed to using their phones and going to the app store to download software that they can add to their phones," Pratz says. "Ultimately, we see the automobile evolving in the same way."
In September, Nokia announced Nokia Car Mode, a standalone application with a user interface that simplifies access to voice-guided car navigation, traffic updates, music, and voice calls through the MirrorLink standard. Similarly, Alpine Electronics has rolled out an aftermarket in-car infotainment system, called Alpine ICS-X8 App Link Station, also based on MirrorLink.
Clearly, the evolution is understood by automakers. In October, Cadillac unveiled an in-vehicle infotainment hub called CUE that allows users to operate entertainment and information controls with the taps, flicks, swipes, pinches, and other movements that have become familiar to users of smartphones and tablet computers. The bottom line, say Cadillac engineers, is that CUE lets drivers connect to their smartphones in ways they couldn't previously. "What the smartphone did for the cellphone, CUE is going to do for the infotainment space," says Micky Bly, engineering executive director for General Motors.
"We feel like the best applications and the best engineers are developing for IP," says Pratz. "So why not harness that power and let those people build their applications? That's where the future is."
For Further Reading