Working with engineers at Bosch Automotive, BMW AG is rolling out a fast-charge system that could replenish the battery of its i3 electric car in just 30 minutes.
Known as the BMW i DC Fast Charger, the new device represents another step in BMW's plan to pave the way for wider acceptance of electric cars. "Yes, we are a car company, but we recognize that it's not enough to just put a vehicle out on the market," BMW spokesman David Buchko told Design News. "We understand that broad adoption of electric vehicles requires that we make life easier for electric car owners."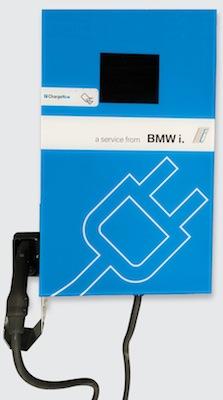 The new charger, which operates at a maximum of 480 VDC, is targeted at public charging stations, such as roadside rest stops, mall parking lots, and municipal parking spaces. It will not be available for home use.
BMW and Bosch designed the new product to fill a special niche in the EV charger market. The new charger is comparable in size to, but much faster than, so-called "Level 2" chargers, which can take three to four hours to recharge an EV battery. At the same time, it is about 10 minutes slower than today's DC faster chargers but is about half the size.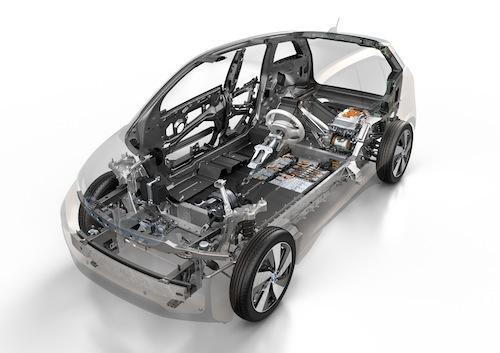 Bosch's specs say that the charger, which costs less than $10,000, can provide the i3's 22 kWh lithium-ion battery with an 80% recharge in 30 minutes. It is designed for a three-phase power supply, at 30 A per phase. Input power is 24 kW -- about half that of conventional DC fast chargers.
"For a business entity that's looking to install a conventional Level 2, 220 V charger, this provides an alternative," Buchko told us. "It can be installed in roughly the same amount of space. And for not much more investment, it can recharge a car in 30 minutes instead of three to four hours."
BMW's i DC Fast Charger can charge any electric car that uses the Society of Automotive Engineers' SAE Combo 1 standard connector, which includes EVs made by GM, Volkswagen, and Ford.
Buchko said that BMW initially plans to install the new chargers at its dealerships. Eventually, the automaker hopes to partner with business and government entities on installation at public charging locales. "We don't have a schedule for a broader rollout," he told us. "But we are pursuing it quite aggressively."
Related posts: