Tesla's "affordable electric car" now has a name and a price.
The Model 3, as it's now known, will cost approximately $35,000 and will come out in 2017, according to an Auto Express report based on an interview with Tesla CEO Elon Musk. The magazine said the new vehicle will compete directly with BMW's 3-series, will depend heavily on the success of Tesla's well-known Gigafactory concept, and will be about 20% smaller than its Model S electric sedan.
Tesla confirmed the report on Twitter and said mockups of the vehicle shown in the article "were based on their [Auto Express's] own speculation."
The reports were consistent with Musk's past statements. In June 2013, he told Tesla shareholders: "We definitely need to be able to bring a lower-cost car to the market. Hopefully, in about three to four years, we will be able to do that."
Click the Model X crossover below to check out the other cars in Tesla's fleet. (The company has not yet released photos of the Model 3.)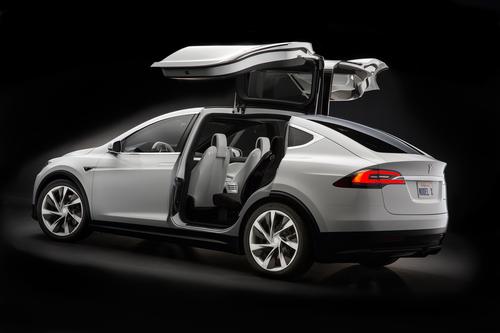 Related posts: