In a recent blog post, Tesla CEO Elon Musk lamented over the state of the electric car market. EV programs at the major manufacturers "are small to non-existent, constituting an average of far less than 1% of their total vehicle sales," he wrote.
Coming just weeks after a coalition of eight states launched plans to adopt zero-emission vehicle mandates, Musk's words served as an eye-opener. If the situation is really so dire, observers wondered, how could the states hope to meet their goals?
"Right now, California is the only state likely to make their numbers," John Gartner, research director for smart navigation at Navigant Research, told Design News. "Unless something changes, the other states are not very likely."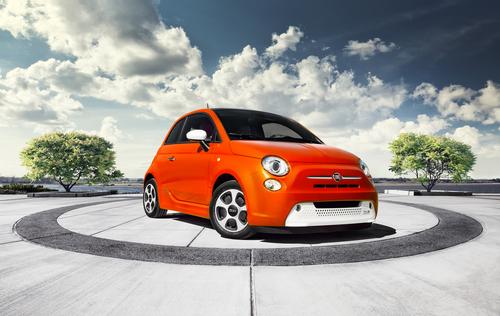 Indeed, challenges lie ahead. California's mandate, built on a complicated formula of credits, calls for the "equivalent" of 4.5% of new vehicles in 2018 and 15% in 2025 to be zero emission. Optimistic analysts, such as Gartner of Navigant, believe that California could exceed the 2018 figure, reaching as high as 5% by that time.
Nationally, however, the forecasts are not as rosy. Morgan Stanley Research, for example, stated in a recent analysis that EV "penetration in the 1% range would be respectable" by 2020. Similarly, a soon-to-be-released study from Lux Research puts the battery-electric number at 1% by 2019, while Navigant predicts a combined figure (pure electrics plus plug-in hybrids) of 1.7% by 2018.
Recent news has done little to bolster confidence. Chevy Volt sales have shown little or no increase over the past two years. Meanwhile, in a stunning statement, Fiat Chrysler CEO Sergio Marchionne recently called for consumers to steer clear of his company's Fiat 500e electric car. "I hope you don't buy it because every time I sell one it costs me $14,000," Reuters quoted him as saying. "I'm honest enough to tell you that."
Pessimists argue that even Tesla, the standard-bearer of the electric car market, is enjoying success because its vehicles are exciting, not because they are electric. "Tesla's true success is making compelling performance vehicles that just happen to be EVs," wrote Morgan Stanley researcher Adam Jonas in a market study called EVs Are Dead, Long Live Tesla. "A true democratization of EVs? We don't even expect the Gigafactory to turn that optionality into a reality any time soon."