Whether or not the much-publicized "Gigafactory" is successful, Elon Musk's grand vision of a gargantuan battery plant may turn out to be one of the most ambitious manufacturing efforts in American business history.
The Gigafactory, which came to light less than three months ago, could produce seven times more battery capacity, employ 16 times as many people, and consume about 15 times as much land as today's biggest battery plants. And, if successful, it might do the unthinkable: Drive battery costs down to a point that would transform electric cars into products for mainstream buyers.
"For the energy storage market, this is probably the most exciting thing that's ever happened," Cosmin Laslau, research analyst for Lux Research, told Design News. "No one has ever considered throwing this much money at the idea of mass-producing batteries."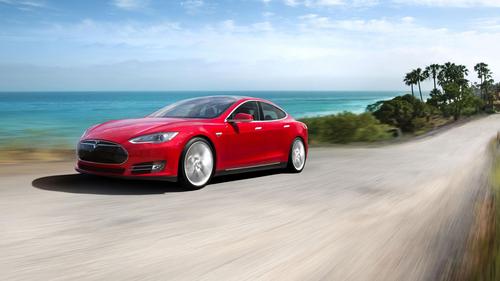 Indeed, no one has thrown this much money at a battery factory, possibly because no company wants to take the kind of gamble that now faces Tesla Motors. For the Gigafactory to reach its goals, the upstart car company has said it will need to sell 500,000 battery-electric cars per year by 2020. Industry analysts believe that translates to about 400,000 sales of the Tesla's forthcoming Gen III car per year, with about 50,000 Model S sales, and 50,000 Model X sales annually.
"A 400,000-a-year car doesn't exist in today's US market," Sam Jaffe, principal research analyst at Navigant Research, told Design News. "It's really, really ambitious, even for a global car company, to expect to sell 400,000 of one model."
Still, most industry analysts who recently spoke to Design News believe the Gigafactory concept is a potentially viable one, even though they doubt that the company can realize its vision of 500,000 sales per year. The idea behind the plant is, in essence, simple. Instead of mining lithium in Chile, sending it to China for processing, transporting it to multiple other locations to build parts of the battery, and then shipping the finished products overseas, Tesla would complete the process in one swoop. Trainloads of raw materials would roll through the factory's front doors, and finished battery packs would exit out the back. Performing the entire operation in one locale would save transportation costs, all the way through the supply chain.
Tesla's goal is to produce about 35 GWh of battery cells every year -- about seven times more than Nissan manufacturers for its Leaf electric car in Tennessee and 35 times more than LG Chem makes in its Michigan-based factory. It would also produce about 15 additional GWh worth of finished packs by buying cells from other suppliers.
Questions about those numbers loom large, however. Some experts believe that the economies of scale will dwindle after a few gigawatt-hours-per-year of battery production. Beyond that point, they say, more automated production equipment wouldn't help. "If I buy 1 GWh per year worth of robots, versus 50 GWh per year worth of robots, it's not going to make much of a difference in pricing," Jaffe told us.
Battery makers also question why Tesla would build such a factory when some lithium-ion manufacturers are operating at just 20% of capacity. "That's the point that most battery makers are scratching their heads about," Jaffe said. "But the answer is that it makes no difference to Tesla. They're just trying to drive down the cost for their own cars."