When Kia Motors unveiled its new Soul EV battery-powered car at the Chicago Auto Show a few weeks ago, the company was upfront about one of its reasons for the rollout.
"We wanted to turn in our homework early and get started with electric vehicles before the [California] mandate in 2018," Steve Kosowski, manager for Kia's long-range strategy, told Design News. "That gets our dealers familiar with the technology and helps us develop a core competence."
Kia isn't alone in its eagerness to comply with California standards. Most major automakers are planning their mix of future powertrain technologies with California's Zero Emission Vehicle mandate in mind. Hundreds of automotive suppliers -- makers of electric motors, batteries, cabling, power electronics, and dozens of other components -- are watching California, as well.
Want to know which automaker sold the most EVs in 2013? Find out by clicking on the photo below.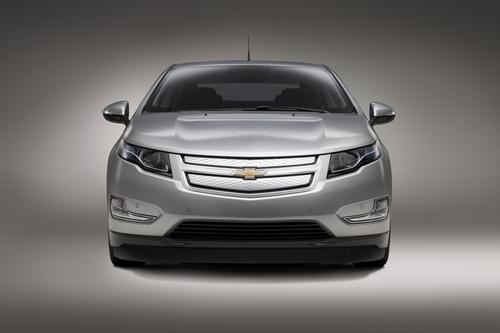 "If you're an automotive supplier, then you need to keep a close eye on this," Thilo Koslowski, vice president and Distinguished Analyst for Gartner Inc., told Design News. "In the next 12 to 24 months, we will see some clear indication if auto companies are going to treat this as a Band-Aid or if they are going to embrace electric vehicles."
California's Air Resources Board (CARB) is betting that, with a sharp prod from the mandate, every major auto manufacturer will embrace the technology. The mandate calls for 4.5% of a manufacturer's sales to be EVs and plug-in hybrids by 2018. In 2025, the figure is scheduled to rise to 15%. Seven other states -- including Connecticut, Maryland, Massachusetts, New York, Oregon, Rhode Island, and Vermont –- announced in November that they would also adopt the ZEV mandate. Ten more states are rumored to be considering similar mandates.
Automakers face penalties for non-compliance. Today, manufacturers who don't produce electric vehicles must buy Zero Emission Vehicle (ZEV) credits from those who do. During 2012 and 2013, such companies as Chrysler, General Motors, and Honda bought ZEV credits from sellers such as Tesla, with the dollar amounts running into the tens of millions. For Tesla, the credits were an important business consideration, drawing $67.9 million in into its coffers during just the first quarter of 2013, according to numerous news reports.
The key to cashing in on credits is to build ultra-clean cars with large batteries and fast refueling times. Tesla's Model S with an 80-kWh battery earns seven credits per vehicle built, for example, while the Model S with a 60-kWh battery earns five. Honda's FCX fuel cell car also earns seven, while the Chevy Spark EV, Ford Focus EV, Honda Fit EV, and Nissan Leaf are awarded three each. Ultimately, the credits serve as motivation for companies that might otherwise consider ignoring the mandate. Tesla, for example, can earn as much as $35,000 per vehicle (seven credits at approximately $5,000 apiece) from competitors who build small numbers of low-credit EVs.
California says it won't let big automakers flout the law. Manufacturers who don't meet the quotas will face fines of $5,000 for each vehicle not delivered, a California Air Resources Board spokesman told Design News. Those fines would be levied in parallel with the requirement to buy ZEV credits.
"If they do not deliver at all, we can fine them $5,000 per vehicle, plus they must still make up the deficit by either supplying the correct vehicle or more credit –- so the cost basically doubles," David Clegern, public information officer for CARB, wrote in an email to Design News.
Given such fines, and given the fact they would be levied by at least seven other states in addition to California, it's theoretically possible that big manufacturers could be facing penalties amounting to hundreds of millions of dollars, or even billions of dollars per year for non-compliance. What's more, company brands of those who don't comply could be irreparably damaged if the public views them as "anti-green," analysts said.