Hydrogen fuel cells aren't positioned to solve the world's energy needs, but they are enjoying a revival of sorts.
The revival could probably be tracked back to 2009, when seven global automakers (Daimler, Ford, GM, Honda, Hyundai-Kia, Renault-Nissan, and Toyota) signed a letter of intent to commercialize the technology by 2015. Back then, the idea was to prop up hydrogen's sagging future by having automakers introduce vehicles that would help spur infrastructure development.
With 2015 now only a year away, some of the automakers are finally preparing to roll out those vehicles. "The day of reckoning for fuel-cell vehicles is inching closer," David Hurst of Navigant Research told Design News. "Some of the companies are committed to launching these vehicles."
To be sure, the numbers of fuel-cell vehicles sold will be miniscule for the foreseeable future. But experts now believe the future looks rosier for fuel cells, even if just very slightly. We've gathered photos of hydrogen-powered vehicles. From Honda and Hyundai to GM and Toyota, we offer a peek at some of the more notable fuel-cell technologies from the past decade to today.
Click on General Motors' Hy-Wire below to start the slideshow.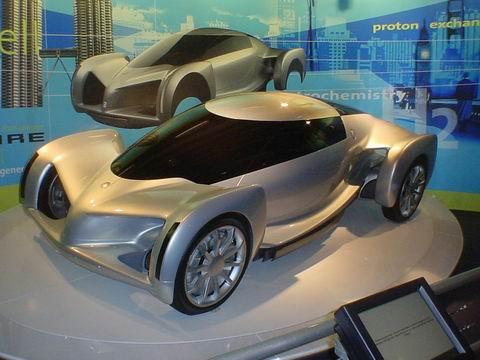 Related posts: